A decade of sweat, sun, and sandy beaches – Summer Fit Holidays celebrated its 10th anniversary this past summer on the picturesque Island of Kos, and it was nothing short of a fitness fiesta! From August 25th to 31st, fitness enthusiasts from all over the world flocked to this idyllic Greek island for a week of wellness, workouts, and unforgettable memories.
Trace n' Chase's commitment to promoting health and wellness aligned perfectly with the event's mission, and our generous contributions enhanced the overall experience for all participants, proving that fitness and holidays can beautifully intertwine.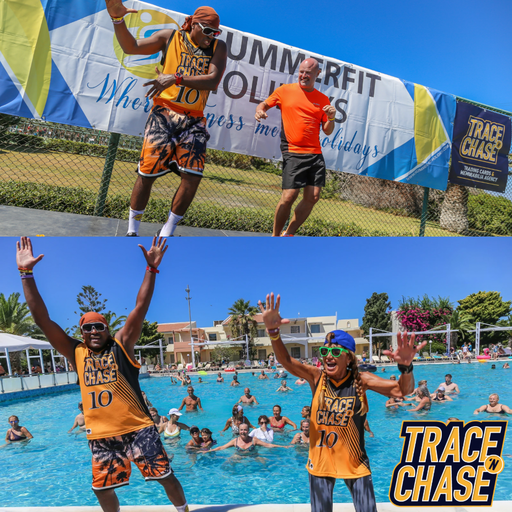 Summer Fit Holidays has come a long way since its inception. What started as a humble idea to combine summer vacations with fitness has grown into a global sensation. Year after year, it brings fitness enthusiasts and holiday lovers together, offering them a unique opportunity to stay active while enjoying the beauty of Greek islands, sandy beaches, crystal-clear waters, and rich history, providing the perfect backdrop for a week of wellness. Participants can experience the stunning landscapes, explore historical sites, and indulge in local cuisine, all while staying fit and active!
The program offers a diverse program designed to cater to fitness enthusiasts of all levels. Whether you're a seasoned athlete or just starting your fitness journey, there's something for everyone. The program includes a mix of fitness classes from Aerobic, Step, Dance, Latin, JustKidance, Zumba, Reggaeton, Functional Yoga, Pilates to Stretching, Spirt Lesson and Aqua Aerobics!
Highlights of the Event:
1. World-Class Instructors:
Summer Fit Holidays consistently invites top-tier fitness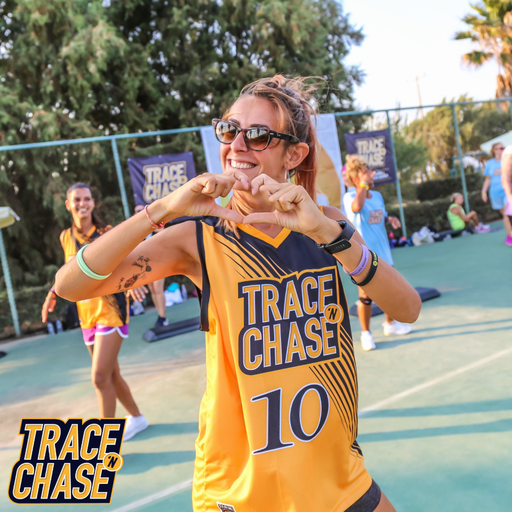 instructors and trainers to lead the workouts. This year was no different, with renowned trainers offering participants invaluable expertise and motivation.
2. Daily Workouts: Every day is packed with a variety of fitness activities. Sunrise yoga sessions by the water, group boot camps, and scenic workouts provide a diverse and engaging experience.
3. Nutritional Guidance: Fitness and health are about more than just exercise. Participants also benefit from expert nutritionists and cooking workshops to learn how to nourish their bodies.
4. Social Events: In addition to fitness, there are social events to foster camaraderie. Beach parties, barbecues, and cultural excursions bring participants together for unforgettable moments.

One of the key pillars of Summer Fit Holidays' success has been the unwavering support of Trace 'n Chase. Our commitment to promoting health and wellness aligns perfectly with the event's mission, and this year, Trace 'n Chase went above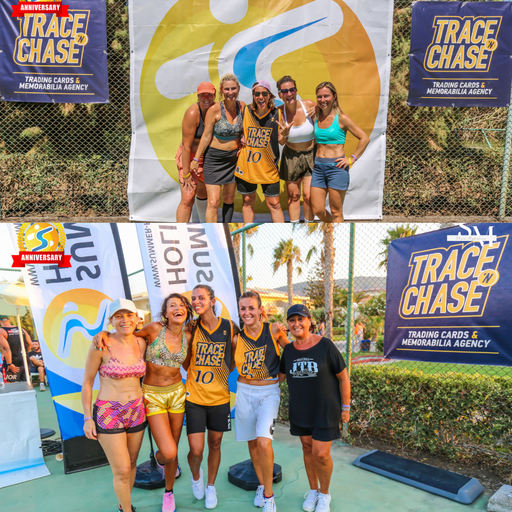 and beyond by providing custom workout shirts, regular shirts, and sports cards to every participant! These beautifully designed shirts not only added a touch of flair to the event but also served as a symbol of unity, as participants proudly wore them throughout the week. The inclusion of sports cards featuring Bucks' and Warriors' Champions boxes added an extra layer of motivation to the event as well, reminding everyone that fitness is not just a one-week affair but a lifelong journey with many rewarding perks along the road…!

Over the past decade, Summer Fit Holidays has created lasting memories for participants, from breathtaking sunsets, to newfound friendships, or to the sense of accomplishment that comes from challenging oneself physically and Trace 'n Chase is always happy to sponsor similar events in the future!
Keep up with all products, blog posts and news posted on our website.
Follow us on Facebook, Linkedin, Twitter, Instagram and TikTok and subscribe to our YouTube channel!