Coach Joseph Nikolaidis together with young athletes from DEKA Sports Academy (10A), one of the most successful and fast growing programs in Greece, housed in a privately owned gym-training center in Evosmos, Thessaloniki, had the chance to hang around Trace 'N Chase recently, talking about the NBA players they admire and learning about #thehobby of collecting sportscards!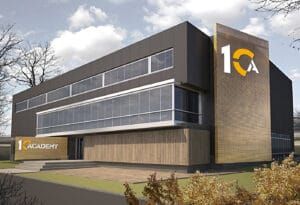 In charge and responsible for the emergence of this project in no other than 2x EuroLeague champion and 2005 EuroBasket winner Nikos Chatzivrettas who after a brilliant career on the European stage with Panathinaikos B.C. and CSKA Moscow, made a turn to the developmental side of the game, establishing 10Academy (Doxa Elpidos Basketball Academy), with basketball and volleyball the emphasis of the program at this point. Beginning in the summer of 2020, Coach Joseph Nikolaidis has been the head of the Men's, Teenagers' and Children's team in 10Academy.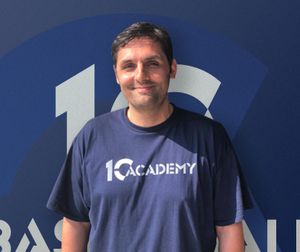 He played professionall basketball with YMCA of Thessaloniki, Aris B.C., Larissa B.C. and Lavrio before completing his Interdisciplinary Studies in Physical Education and Psychology in Mount Senario College, Wisconsin. After the completion of his playing career, coach Nikolaidis has been in charge of Asteria Academy, before collaborating with GBA Academy and taking over as the coach of the youth team and the assistant coach of the Junior team for Olympiacos B.C. He was the U16 and U18 champion of the Thessaloniki region for the 2020-2021 season.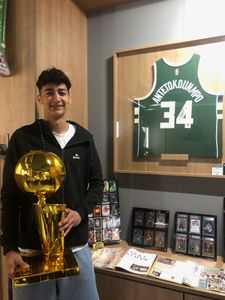 Born and raised in Greece to Georgian parents, wonder kid power forward Alex Samodurov has recently set his name on the map as one of the Europe's most ambitious long-term prospects. He joined 10Academy at the age of 10 while Nikos Chatzivrettas has been a mentor and a role model for him since day 1. Samodurov put himself on the map as Greece's best long term prospect during the 2019 Greek U16 Championship where he averaged 4.0 points and 3.0 rebounds in twelve minutes, despite playing two years up at just 14 years old. Fast forward to 2021, Samodurov was the MVP of the Greek U16 Championship while also earning all-team honours at the Greek U18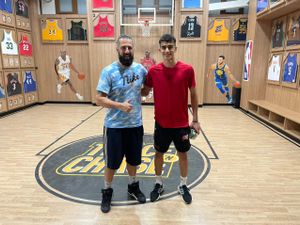 Championships. Greek powerhouse Panathinaikos B.C. recently acquired his services and the young forward is expected to take the next step in his career starting next season.
15-year old point guard Lefteris Liotopoulos meanwhile has also been a revelation recently at the 49th Panhellenic U16 Championship, putting himself in the radar as the next starting playmaker for the Greek National U16 team.
Keep up with all products, blog posts and news posted on our website.
Follow us on Facebook, Instagram, Twitter and TikTok and subscribe to our YouTube channel!