An iconic basketball personality of Thessaloniki, coach Mike Kalantaridis paid a visit to Trace 'N Chase last week sharing some of his vintage stories and meeting the Trace 'N Chase team.
Mike has coached various youth, junior and professional basketball teams, being responsible for the player development of professional athletes likes Aris Cholopoulos, Nikos Kouvelas, Giorgos Farmakis, Pantelis Papaioakeim and many more, while he was instrumental in locating and bringing David Ancrum to G.S. Iraklis B.C., a legendary scorer who averaged 33.7 points, 4.5 rebounds, 1.1 assists and 1.1 steals in 104 Greek League games.
He has attended multiple NBA coaches' seminars in US by Hubbie Brown, Phil Jackson, Pat Riley, Mike Fratello, Doug Collins, Chris Ford as well as seminars from NCAA coaches like Jim Boeheim of Syracuse, Rick Pitino of Kentucky, America's Basketball Guru" Pete Newell, Dean Smith of North Carolina, Bobby Knight of Indiana, John Chaney of Temple University, the 1992 Olympic USA Team coaches' seminar, the Sacramento Kings Basketball Camp in 2009 with Peja Stojakovic and David Ancrum and many coaching seminars all over Greece.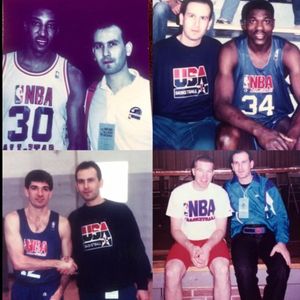 Mike is also widely known to the basketball community of Thessaloniki for introducing basketball sneakers, NBA jerseys and all kinds of athletic apparel to the market in the late 80's with his iconic store "Tetragono Sports". Generations of kids and teenagers became regulars at Tetragono as the growth of the NBA created many fans who just wanted to "be like Mike"…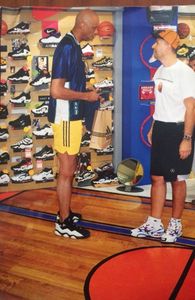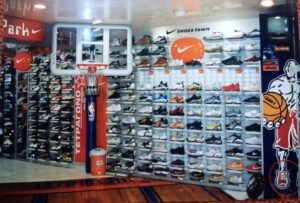 Mike will be back at Trace 'N Chase soon so stay tuned for even more basketball stories!!
Keep up with all products, blog posts and news posted on our website.
Follow us on Facebook, Instagram and on Twitter.