(Pictured above from left to right, Tony Moumoglou, Lakis Tsavas, Aristeidis Moumoglou, Dio Nikiforos, Ted Rodopoulos and Giorgis Bousvaros)
Trace 'N Chase had the chance to host former Greek champ and longtime basketball coach Lakis Tsavas who showed up with a very cool surprise at our hobby store.
Lakis Tsavas started his basketball career at YMCA before moving on to AEK B.C. where he won 5 championships (1961, 1964, 1965, 1966, 1968) and the 1968 Saporta Cup while in 1966 he played in the Final Four of the Champions Cup.
An active member of the Greek Basketball National Team, he participated in the 1967 Eurobasket, the Mediterranean Games in 1967, the Balkan Games in 1962 and 1966 and the 1968 Olympic Tournament, playing in 47 times and scoring 151 points.
He immediately turned to coaching where he had a tremendous impact in the development of basketball in Greece, serving as a coach in the Greek U-16, U-17 and U-19 National teams but also as an assistant coach of the Men's National Team, which he served from 1981 to 1996, winning the 1987 EuroBasket.
Coach Tsavas was also kind enough to gift Trace 'N Chase a handful of jerseys from the Greek National Team, including ones from Giannis Antetokounmpo, Dimitris Diamantidis, Efthimis Rentzias, Vasilis Spanoulis and Sophocles Schortsianitis. Thank you Coach!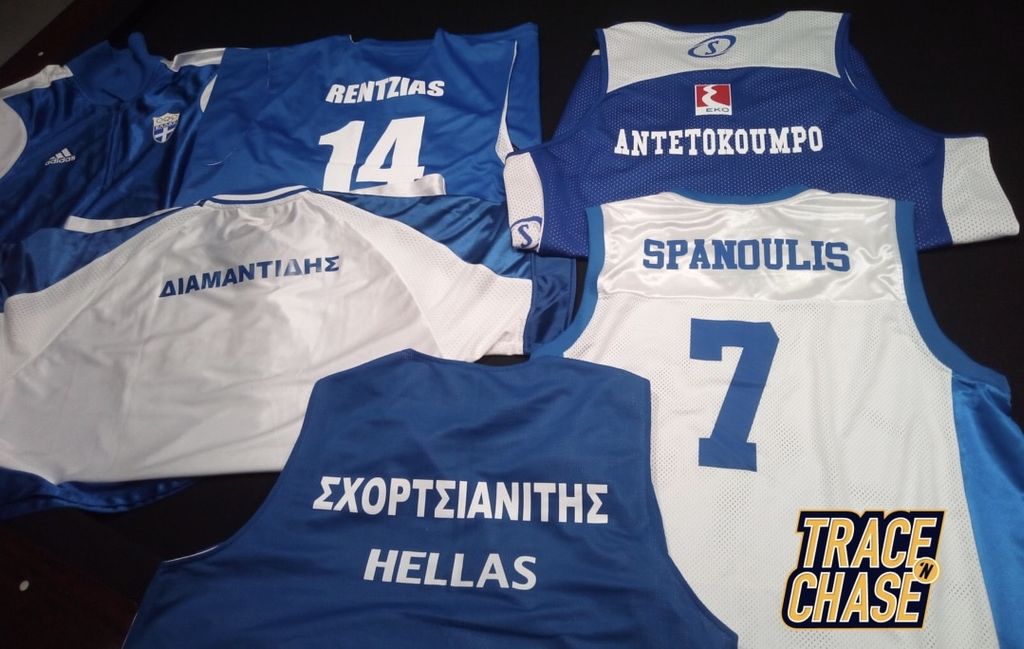 Keep up with all products, blog posts and news posted on our website.
Follow us on Facebook, Instagram, Twitter and subscribe to our YouTube channel!