Israeli basketball coach Rami Hadar spent some time at Trace 'N Chase recently upon his visit in Thessaloniki and shared some great stories from the time he faced Kobe Bryant at an exhibition game against the Lakers in 2015 while he talked extensively about Deni Avdija and his potential to shine at the NBA level. 
Coach Hadar started playing basketball as a point guard at the local club in his town, Hapoel Kiryat Tiv'on, idolizing one of the greatest point guards in the history of NBA, John Stockton. 

His coaching career began in 1992, when he got his first job as an assistant for Hapoel Givataim and two years later, in 1994, he joined Hapoel Holon also as an assistant, replacing head coach Ilan Kovalski upon his resignation and coaching the remaining six games along with Mike Carter, who served as player/coach. In the next season, Hadar coached second-tier league Hapoel Migdal HaEmeq, and after a 5-year break, he returned to basketball and once again started coaching teams in the lower leagues of the Israeli basketball, first with Maccabi Be'er Ya'akov and then with Maccabi Hod HaSharon, while in 2012, operating as an assistant coach role under head coach Brad Greenberg, Maccabi Haifa won their first-ever championship, defeating David Blatt's Maccabi Tel Aviv in the finals. One season later, Hadar returned to Liga Leumit and signed a one-year contract with Hapoel Afula where he ended the season in the 2nd place in the league, before becoming the head coach of Maccabi Haifa which he led twice to the league quarter-finals playoffs and to the semi-finals of the Israeli cup the following two years. In October of 2015 he had the opportunity to play against Kobe Bryant and the Lakers at a preseason exhibition game in Staples Center; coach vividly remembers Kobe's preparation and diligent routine before the jump ball even though this was simply a friendly game.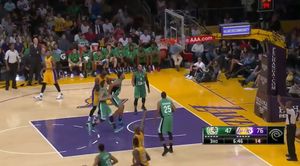 On July 2016, Hadar was appointed as assistant manager for Maccabi Tel Aviv under head coach Erez Edelstein, which three months later he replaced. On 3 January 2017, he was appointed as head coach for Hapoel Tel Aviv and became the first head coach to manage Maccabi and Hapoel Tel Aviv at the same season. On 7 July 2017, Hadar was appointed as the head coach for SCM U Craiova of the Romanian League, followed by a two-year stint with Hapoel Be'er Sheva.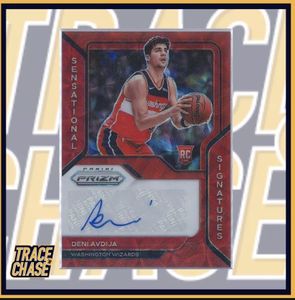 Coach had only good things to say about Wizards forward Deni Avdija who, in his second year in the NBA, is making strides as a two-way player. His work ethic and attitude have always been a point of reference since the young age and Coach Hadar strongly believes that he has a future in the league, especially if he's able to add strength and develop a consistent 3-point shot.
Keep up with all products, blog posts and news posted on our website.
Follow us on Facebook, Instagram, Twitter and TikTok and subscribe to our YouTube channel!