Welcome back NFL fans!! Before deep diving into our Mock Draft, here is all you need to know about this year's rookie class: Quarterbacks are dominating the entire Draft landscape and this will likely be the first Draft day since 1999 where the first three picks are expected to be QBs, while the entire first round is going to be as QB heavy as we have seen in the last several years.
Quick guide:

 Moving Ground – Unstable pick

 Solid Ground – I'll bet my house on that pick

Trade Ground – Draft pick that could be traded
Without further ado, with the first pick in the 2021 NFL Draft the.…select…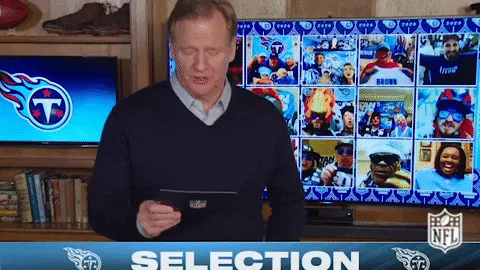 Jacksonville Jaguars


Yeah.. you guessed it right…I love Gardner Minshew…But this is maybe the most rock solid pick in the entire draft. I cannot think of a way that Trevor Lawrence won't be landing in Jacksonville with the first overall pick, putting a Jaguars helmet in the upcoming 2021-22 season. He is the type of player that can transform an entire team and given the fact that the Jaguars have a ton of picks, they can easily build a team around him. Side note: I hate #1s ..they just don't have that "chip" on their shoulder, which forces the underdogs to play like they have to prove themselves.
New York Jets


Unfortunately, Sam Darnold was a quick afterthought in New Jersey but at the same time if the Jets knew they would trade him, why did they push for the W against the Rams and lost the No. 1 pick? This remains a mystery just like the Isabella Steward Gardner Museum robbery!! Zach Wilson will be their obvious pick, something they have almost publicly declared! A kid with a big, accurate arm and a winning season under his belt. Fun to watch, albeit sometimes with an unorthodox passing style (Mahomes alert- Hubris?) and a perfect QB for Fantasy as well! (haha).
San Francisco 49ers


The 49ers literally emptied the entire bank to the Dolphins in order to get their hands on that No. 3 pick, which makes me assume that they want to move on from Jimmy G. It looks like they are all in for the short term, undermining at the same time their long term future (as far as the future picks they gave away). This pick has got to be a QB, a franchise player that will return the investment. Hate insert start – I can't believe the Dolphins see Tua as their future QB- Hate insert end…I'll pass on Mac Jones, the obvious pick…I just don't like QBs coming from the Bama program, since teams are too loaded offensively and therefore too easy for a QB to shine. I'm between Justin Fields and Trey Lance (my fav QB of the draft). I'll go with Lance who has all the necessary tools to play the position at the highest level.
Atlanta Falcons


That's the first trade sign we see… The chances of them keeping the pick or trading it away are around 50-50! If they stick to the pick, I believe that Matt Ryan has at least a couple good years in front of him, so they have to surround him with good weapons and man, Kyle Pitts is a nuclear bomb! The former Florida Gators player is a TE unicorn, who can play as a WR too. He abused the best college cornerbacks during the season and with him, Atlanta's offense could look like a three-headed monster. He has a rare combination of size, speed, athleticism, and elite ball skills.
Time-out… We have 3 QBs and a TE, in the first 4 picks…Now if that isn't a strange draft start, then what?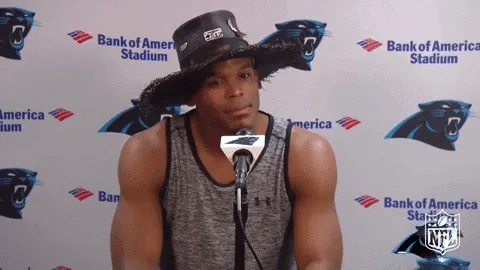 Cincinnati Bengals
This one is huge.. the two brain hemispheres of the Bengals' GM are in a never-ending debate: "Protect our elite QB with an OL beast or load him with all-around weapons?" I believe that there are decent OL guys in the second round, which leads me to the pick of Ja'Marr Chase. Is he the top WR of his class? Maybe yes, maybe not. But either way, he is a wonderful receiver and has already played with Burrow before, so the chemistry should be there. I just don't believe he is a transcendent WR, which is what you should normally expect from your No. 5 pick.
Miami Dolphins
Somewhere inside my heart, I still believe the Dolphins will pick a QB, given the fact that Justin Fields and Mac Jones should be available at this point. I don't believe in Tua, it should be pretty obvious by now! The no-brainer pick for them at No. 6 is a WR. Their offense struggled mightily last year since they just couldn't create separation. Jaylen Waddle has chemistry with Tua from their co-existence in Alabama and he is a better receiver than his teammate DeVonta Smith. He is fast (4,2 second 40-yard dash) and explosive as 11 out of his 50 TDs, came with 50 or more yards (WoW).
Detroit Lions


That's the second spot where we might see a trade from New England or Denver. If the Lions stick with the pick, I would guess that they will go with Penei Sewell, the OL from the Oregon Ducks. They need a second protector for Goff in order to complete the set – not the Panini Prizm one- and they will find it with his unique combination of both power and agility. He is a future Pro-Bowler, for at least the next 8 years.
Carolina Panthers
Carolina acquired Sam Darnold during the postseason and I believe he is locked in as their starting QB. He'll get a fresh start far away from New York's "graveyard". The Panthers' offense meanwhile is loaded, so the clock is ticking for the second-best OL of the draft, Rashawn Slater, who played at both left tackle and right tackle in Northwestern college.
Denver Broncos
At this point, they have to go with a QB… However, the two elite players are still on the clock, which makes me believe that they will keep the No. 9 and they will not trade for a better draft position (maybe the Dolphins pick?). The roster is good and the only piece missing is a replacement for Drew Lock. Mac Jones has off-field issues and I believe New England is the only team that can handle him. Every road leads to Rome, and in this case, their Rome should be Justin Fields! Shockingly, the Ohio State QB is still available at No. 9. Rocket arm, a very good pocket passer, and maybe the most accurate QB hands in the entire draft. Last but not least, he is really fast (4.4 second 40-yard dash) and he has two full college seasons behind him.
Dallas Cowboys


If my picks are anywhere close to accurate, there is a big chance that Belichick and the Patriots are trading for the Cowboys No. 10, in order to not lose the last elite remaining QB on the draft board. Still, I believe Mac Jones will be selected with the No. 15, a draft position where the Patriots had a lot of success in the last. Dallas's offense is at the level that Jerry was dreaming of, but the defense is a living nightmare. Patrick Surtain, of Alabama University, will be drafted by the desperate Cowboys. He will be the first cornerback off the board.
New York Giants
I can't stand Daniel Jones, but the Giants see him as their Messiah, so they will continue to load his arsenal with firepower that he probably won't be able to use anyway; enter Heinsmath winner, WR Devonta Smith. There are concerns with his 166-pound frame, but he is filled with talent and he seems ready for the NFL.
Philadelphia Eagles


Philly could go in different directions but I believe in Jalen Hurts, so I am turning to a defensive selection here. Cornerback Jaycee Horn is my pick.
Los Angeles Chargers


In 2021, the Chargers were one of the league's worst offensive lines, so it's crystal clear that the pick is a defensive one! I'll go with the best available OL left, Christian Darrisaw. He seems more ready for the NFL than Penei Sewell and he specializes in the run game.
Minnesota Vikings
Vikings are obviously targeting an edge rusher, but it's hard for me to choose between Kwity Paye, Azeez Ojulari, and Jaelan Phillips. Almost a coinflip pick, I'll go with the Liberian heritage, Kwity Paye.
New England Patriots
If my team still owns the No. 15 pick (I bet they won't), they will go for the last elite QB available. I wish Trey Lance was still on the board, but I am ok with Mac Jones (lol). He should start behind Cam Newton but he will most likely dethrone him by November. This year, New England has the firepower that was missing last year and Alabama's young QB could find his way reaching the TD line.
End of Part one..thank you for reading and please tune in for the second part that comes out on Thursday !
Keep up with all products, blog posts and news posted on our website.