In Episode 3 of the YouTube Series "The Lost Tapes", powered by Stoiximan, renowned sportscaster and longtime journalist Vassilis Skountis talks to David Ancrum, one of the greatest American scorers that ever played in Europe and the all-time points leader for Utica College.
Coach Mike Kalantaridis and his fellow teammate at Iraklis B. C. Lefteris Kakiousis share some beautiful stories about him as well!
Watch the full interview here: https://youtu.be/xSzqdmOw-mc
Born in New York City, Ancrum played college basketball with Utica College's men's basketball team, from 1978 to 1980.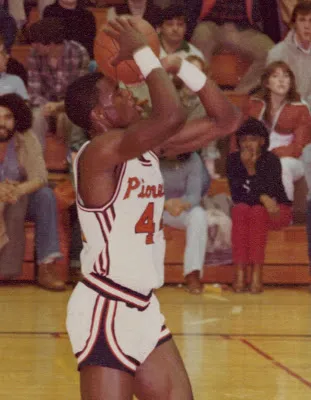 He is the all-time leader in points per game for his college with an average of 23.1 points per game in 47 contests. He is also the school's seventh all-time leading scorer, with 1,084 total points scored and the only Utica player to reach the 1,000 points scored mark in less than four seasons, while also scoring more than 600 points in a single season.
Ancrum played professionally for the Albany Patroons, under coach Phil Jackson, from 1984 to 1986, averaging 14.2 points per game in the 1984–1985 season. He played in Panama and Ecuador, before moving on to Europe and to Iraklis B.C. of the Greek Basket League in 1987. In his first season, he was only eligible to play in international competitions, since foreign players were not allowed in the Greek League at the time, but he still went on to average 22.9 points, 3.4 rebounds, 1.9 assists and 1.1 steals per game in the FIBA Korać Cup.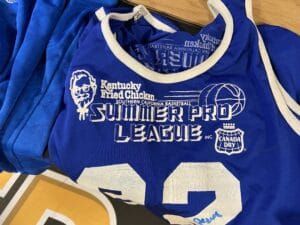 Starting with the 1988–1989 season, when foreign players were declared eligible in the Greek League, through the 1991–1992 season, he appeared in 104 Greek League games for Iraklis, averaging a stunning 33.7 points, 4.5 rebounds, 1.1 assists and 1.1 steals per game, continuously going against Hall of Famer Nick Galis and Panagiotis Giannakis.
Ancrum also played in the Israeli Super League with Maccabi Tel Aviv and Hapoel Afula. He was the top scorer in the 1994 Israel Basketball Premier League while he averaged 16.7 points, 3.4 rebounds, 1.5 assists and 1.0 steal per game playing in the EuroLeague in the 1992–1993 season in 11 games.
After retiring from professional basketball he became a coach at the high school level and he currently resides in Sacramento, California, where he runs the basketball program for Sacramento Country Day School. In 2010 Ancrum was inducted in Utica's hall of fame.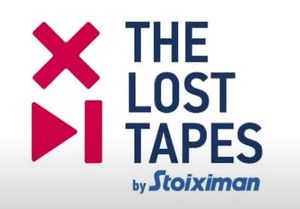 Stay tuned for more episodes from "The Lost Tapes" coming soon…!
Keep up with all products, blog posts and news posted on our website.
Follow us on Facebook, Instagram, Twitter and TikTok and subscribe to our YouTube channel!