With a brand new and exciting NBA season underway it's the perfect time of the year to start recognizing some names that have been making a lot of noise already, creating a lot of buzz in the card market industry as well!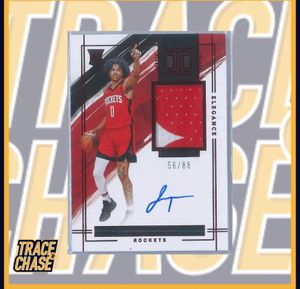 Jalen Green, Houston Rockets, Age: 20 years old
Last Season Averages: 17.3 points, 3.4 rebounds, 2.6 assists and 2.3 triples on 43.0 percent from the field and 80.0 percent from the FT line.
Season outlook: Green had a true roller coaster of a season in his rookie year but over the last 20 games he was a walking fireball, shooting 48.7 percent from the field, averaging 3.2 triples and 22.7 points per game. Playing on the Rockets, Green will not have any issue whatsoever generating touches and his usage will likely be at the top of the league.
Long-term market appeal: Green has already made strides and after a very active summer he is coming into the season thirsty for a breakout year; the buy-low window is rapidly closing and if he takes the next step as soon as this year the value of his cards could skyrocket.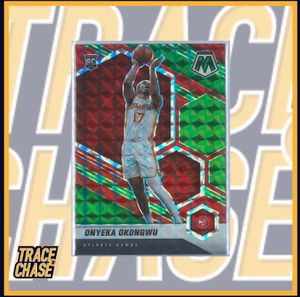 Devin Vassel, San Antonio Spurs, Age: 22 years old
Last Season Averages: 12.3 points, 4.3 rebounds, 1.9 assists, 1.1 steals and 1.9 triples on 43.0 percent from the field and 84.0 percent from the FT line.
Season outlook: After being drafted 11th overall in 2020, Vassell had an underwhelming rookie campaign. He then burst onto the scene last season with averages of 12.3 points, 1.1 steals, 1.9 treys and 0.6 blocks. This was good finish, but Vassell looks like he is simply getting warmed up..
Long-term market appeal: Vassell showed he has the "It" factor and he represents one of the best options in this draft class to leap frog in an environment ideal for him to flourish as the Spurs are rebuilding and will allow him to become their offensive leader. With a career season on the horizon the window of opportunity will be rapidly closing soon.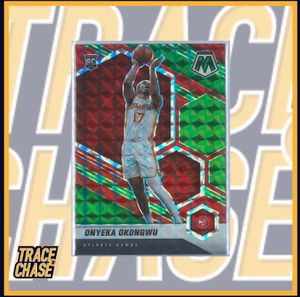 Onyeka Okongwu, Atlanta Hawks, Age: 21 years old
Last Season Averages: 8.2 points, 5.9 rebounds, 1.1 assists, 1.3 blocks on 69.0 percent from the field and 73.0 percent from the FT line.
Season outlook: Clint Capela is getting creakier by the day, and last season it was clear that the Hawks aren't sold on him as their long-term answer. The talk this summer in Atlanta has been about getting more time for Okongwu, who brings more offensive upside and a higher degree of athleticism to the court than the older Capela. Okongwu was able to produce 7.6 points, 5.8 rebounds, 1.1 assists, 0.6 steals and 1.1 blocks while shooting .663 from the field in Capela's absence last year and the organization is behind him so it seems just a matter of time until he takes over the starting job.
Long-term market appeal: The two centers were already on the way to a timeshare and there are valid reasons to think that Okongwu can grab the majority of the playing time as the season goes on, making him a quiet buy-low.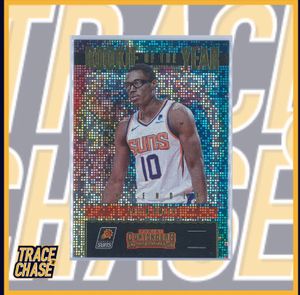 Jalen Smith/F/C, Indiana Pacers, Age: 22 years old
Last Season Averages: 13.4 points, 7.6 rebounds, 1.0 block and 1.4 triples on 53.0 percent from the field and 76.0 percent from the FT line.
Season outlook: Smith is coming out of the gates with a starting spot and has enough shooting ability to play at a few different spots. Last year was a real roller coaster for him, as he entered the season with the Suns declining his third-year option, then COVID and injuries allowed him to get onto the court, and the kid played well in his opportunities, making him more appealing on the trade market. The Pacers stepped to the plate and gave Smith even more time to work with, which led to two months of impressive performances to close the season.
Long-term market appeal: With Indiana entering the season at full health and Smith looking at increased playing time, there's reason to believe that another step forward is in store. As long as his 3-point shooting stays around league average or better, Smith should have a breakout season and he is a modern forward that could have an impact for years to come!
And a couple Rookies: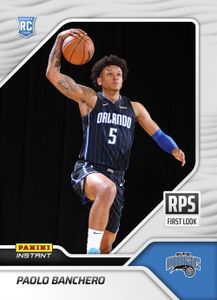 Paolo Banchero, F, Orlando Magic, Age: 19 years old
Season outlook: The No. 1 pick in this year's draft has looked far more polished than expected and the Magic seem to have found the franchise player they have been missing for years. Having played football growing up in addition to basketball, Banchero is unafraid of some contact and has no problem playing physical which translates great for his adjustment in the league.
Long-term market appeal: Paolo has looked right the best all-around offensive player in the draft, while, because of his size and strength, especially at just 19 years old, he has the potential to be a stout defender, despite some feeling before the draft that this would be one of his weaknesses. The Magic have found a real baller and his performance should translate accordingly in the hobby market.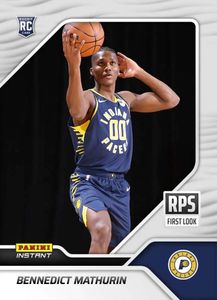 Bennedict Mathurin, Indiana Pacers, Age: years old
Season outlook: Mathurin was one of the nation's most dangerous 3-point threats with room to round out his game last year and he looked like a great role player option for any team on the hunt for spacing, as someone who thrives coming off screens and running in the open court. After a strong preseason he has already shown glimpses of even greater potential as the Pacers seemed to have discovered a hidden gem and a cornerstone piece with their No. 6 pick in the recent draft.
Long-term market appeal: Mathurin was arguably the top rookie in the NBA during the preseason and I expect him to be one of the hottest names in the market once his RC cards come out.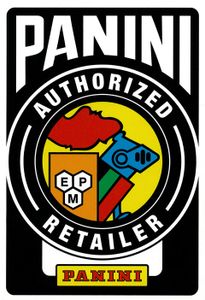 Trace 'N Chase is a proud Panini Authorized Retailer, carries a wide lineup of trading cards and memorabilia and will be offering all products with exclusive autograph and memorabilia from the current and future stars of the league!
Keep up with all products, blog posts and news posted on our website.
Follow us on Facebook, Instagram, Twitter and TikTok and subscribe to our YouTube channel!