In a "juicy" interview with Vassilis Skountis, Hall of Fame Coach Pitino opens up about the NBA, the EuroLeague, the NCAA and Greece, adding some great stories about MJ, Mark Jackson, Patrick Ewing and many more current and former NBAers 🔥💯
Watch the full interview here: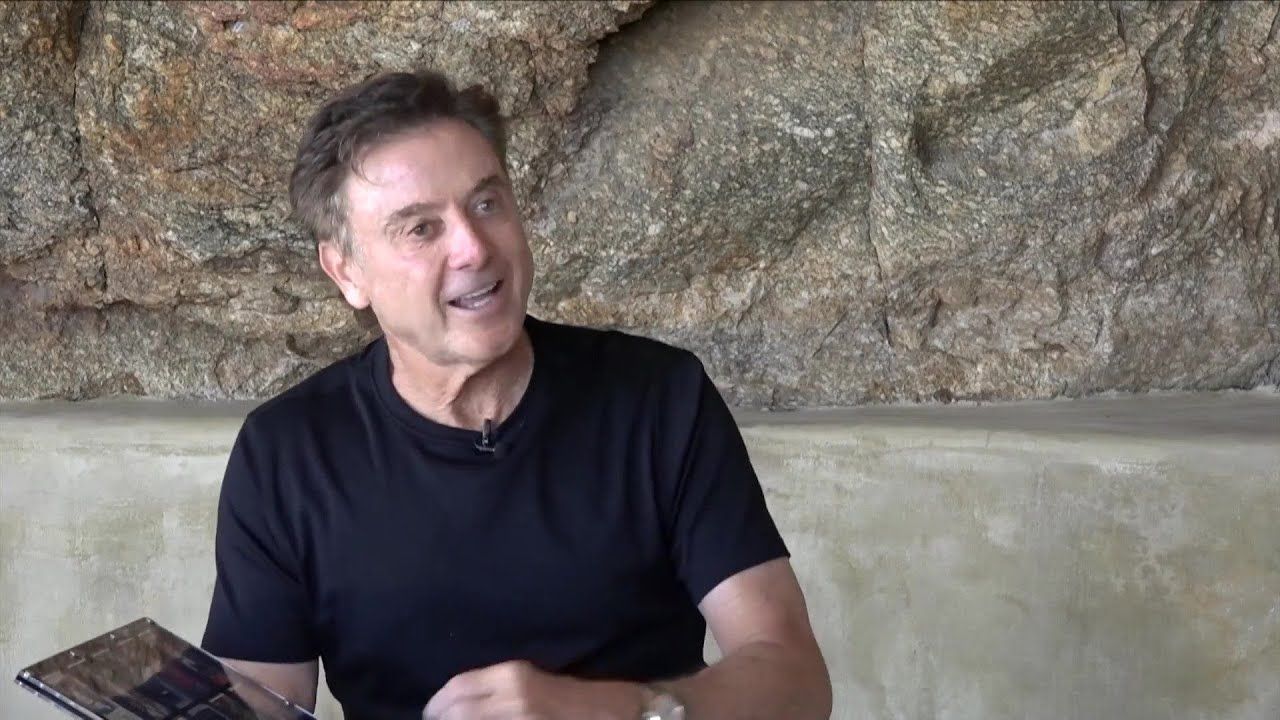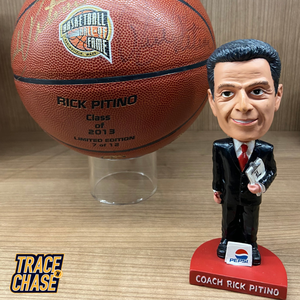 Rick Pitino is the only coach to lead three different schools (Providence, Kentucky, and Louisville) to a Final Four, while in 2013, he was elected to the Naismith Memorial Basketball Hall of Fame. He was born in New York City and quickly turned into basketball, becoming the team captain of the St. Dominic High School basketball squad in Oyster Bay, Long Island, before enrolling at the University of Massachusetts Amherst in 1970 where he was a standout point guard, leading his team in assists as a junior and senior while holding the tenth spot at UMass for career assists with 329, until Chaz Williams (2011-2014) became the leader in career assists following his final season with the Minutemen. After earning his degree from the University of Massachusetts Amherst in 1974 he transitioned to coaching and his college coaching assignments included Boston University, Providence College, the University of Kentucky, and the University of Louisville. As a collegiate head coach, Pitino has compiled a 684–282 record, for a .708 winning percentage that is ranked 11th among active coaches and 34th all-time among all collegiate basketball coaches following the 2021–22 season. He is considered by many to be one of the first coaches to promote fully taking advantage of the 3-point shot, first adopted by the NCAA in 1987, as by exploiting the 3-point shot, his teams at Kentucky in the early 1990s were known as Pitino's Bombinos, since a significant portion of the offensive points came from the 3-point shot. Even now, Pitino's teams are known for the 3-point threat and all of his teams rank towards the top in 3-point attempts per season. Additionally, his teams are known for their signature use of the full court press and 2-3 zone defensive schemes, as well as their general aggressive defensive style. Many of Pitino's players and assistant coaches have gone on to become successful collegiate coaches. In total, 21 former Pitino players and coaches have become Division I head coaches, including former University of Florida coach Billy Donovan (now head coach of the Chicago Bulls), High Point University's Tubby Smith, Santa Clara University's Herb Sendek, UCLA's Mick Cronin, New Mexico's Richard Pitino (his son), Maryland's Kevin Willard, former Cal State Northridge coach Reggie Theus and BYU's Mark Pope.
Pitino became head coach of the New York Knicks on July 14, 1987. The year before he arrived, the team had only won 24 games. In just two years,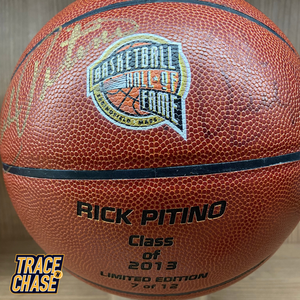 Pitino led the Knicks to their first division title in nearly twenty years but he resigned from the Knicks on May 30, 1989 and returned to the college level again in 1989, becoming the coach at Kentucky. The Kentucky program was recovering from a major recruiting scandal brought on by former coach Eddie Sutton that left it on NCAA probation. Pitino quickly restored Kentucky's reputation and performance, leading his second school to the Final Four in the 1993 NCAA tournament, and winning a national title in the 1996 NCAA tournament, Kentucky's 6th NCAA Championship. The following year, Pitino's Kentucky team made it back to the national title game, losing to Arizona in overtime in the finals of the 1997 NCAA tournament. His fast-paced teams at Kentucky were favorites of the school's fans, while it was primarily at Kentucky where he implemented his signature style of full-court pressure defense. Pitino went back to the NBA in the 1997–98 season, but returned to college—and his adopted home state—on March 21, 2001, to coach the University of Louisville following the retirement of Hall of Fame coach Denny Crum. In the 2005 season, Pitino led Louisville to their first Final Four in 19 years, and became the first men's coach in NCAA history to lead three different schools to the Final Four, while in 2013, Pitino led the Louisville Cardinals to their third National Championship in an 82–76 win over Michigan to become the first NCAA Division I coach in history to win a championship with two different schools.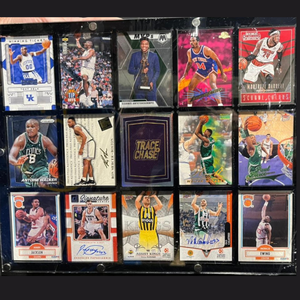 On December 26, 2018, Greek powerhouse Panathinaikos announced Pitino as the head coach of the team until the end of the season, marking his debut in the EuroLeague where the team managed to make a comeback after a 6–8 start, finishing in sixth place and reaching the playoffs, after they registered ten wins in their last 16 games. In the EuroLeague Playoffs, Panathinaikos fell for a second consecutive year against defending champions Real Madrid, thus failing to qualify for the 2019 EuroLeague Final Four, while the season ended with Panathinaikos winning the 2018–19 Greek Basket League's season championship, after they swept Promitheas Patras 3–0 in the League's Finals. On November 8, 2019, Pitino was hired as head coach of Greece's senior national team as the Hellenic Basketball Federation announced that Pitino would be Greece's head coach at the 2020 FIBA Victoria Olympic Qualifying Tournament.
Pitino is the author of a motivational self-help book named Success is a Choice. He published an autobiography in 1988 entitled Born to Coach, describing his life up until his time with the Knicks. His most recent book Rebound Rules, was the top seller at the 2008 Kentucky Book Fair. In 2005, Pitino's Louisville team posted a tie for the most single-season wins in school history (33)—since surpassed by the 35 total wins by the 2013 NCAA title-winning Cardinals team—while he is one of two men's coaches in NCAA history to lead three separate schools (Providence, Kentucky, and Louisville) to the Final Four. The other coach is his in-state rival, John Calipari (UMass Amherst, Memphis, Kentucky), though both final four appearances at UMass and Memphis were later vacated (as was Louisville's 2013 title under Pitino). As of 2022, Pitino's .730 winning percentage in 74 NCAA Tournament games ranked seventh among all coaches
Stay tuned for more episodes of "The Lost Tapes" coming soon…!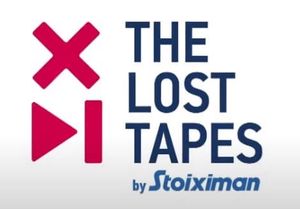 Keep up with all products, blog posts and news posted on our website.
Follow us on Facebook, Instagram, Twitter and TikTok and subscribe to our YouTube channel!