Trace 'N Chase recently had the chance to welcome Niko 'NiVO' Vourliotis, an influential Greek artist and celebrity, who became famous as the frontman of the major music group Goin' Through, an iconic band in Greece and Cyprus that successfully brought hip hop into the mainstream stage with a career spanning for the past 20 years after having released 13 albums, 3 soundtracks, and a number of CD compilations & singles, while performing live countless times for large audiences in Greece and abroad (US, UK, Cyprus, Holland, Germany and in many more).
An active music, event and soundtrack producer, an internationally recognized DJ, TV host, actor, and a successful businessman who has collaborated with major Greek Record Companies (BMG, UNIVERSAL MUSIC, EMI & Sony Music), and with top Greek artists including Alkistis Protopsalti, Anna Vissi, Despoina Vandi, Giorgos Mazonakis, Antonis Remos, Julio Iglesias JR. and many more, NiVO is the number one Hip Hop & RnB DJ in Greece and is recognized internationally as one of the most 'up to date' DJs in Europe. His record label 'Family The Label', has been releasing Hip Hop & R&B albums since 1997 integrating elements of mainstream and underground Hip Hop.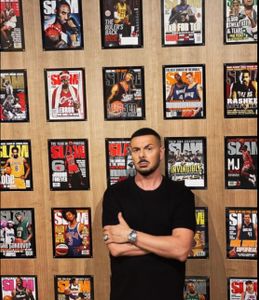 In the 2004 Goin' Through album, titled 'La Sagrada Familia', NiVO personally secured the involvement of Guru (leader of Gangstarr & Jazzmatazz) who believed in the group and contributed lyrics to one of the songs in the album. The album went Gold.
In their album, called 'Vendetta' NiVO convinced 7L & Esoteric (one of America's most respected underground groups) to produce and co-write a song for Goin' Through, which became an instant club hit in Greece. This album also went Gold, with over 200 thousand legal downloads for the top single off the album titled "Kalimera Ellada", a record for Greek music digital sales.
NiVO's acting debut was in the Greek blockbuster movie "I4 – Loafing and Camouflage " in which his group Goin' Through composed the very successful soundtrack. In February of 2010 the Goin' Through single "Polla provlimata" was released and became the soundtrack of the Village Roadshow top box office film "180 Moires". His successful acting career continued with several more roles in films including "POKER FACE", "AKALYPTOS", "BACHELOR 1" & "BACHELOR 2" & "BACHELOR 3" and HALVAI 5-0 by Showtime Productions & Village.
An influential TV personality in Greece, NiVO has hosted the only urban music and culture show, 'Street Beat' (1997 – 2009) on Greece's top music channel, MAD TV, while in 2009 he became the host of his own late night talk show on ANT1 TV called "Kalinixta Ellada" ("Goodnight Greece"). He has appeared in numerous Television shows as a featured guest and in 2005 he was the recipient of one of the most coveted awards in Greece – Man of The Year / Most Stylish Man of the Year –by Status magazine.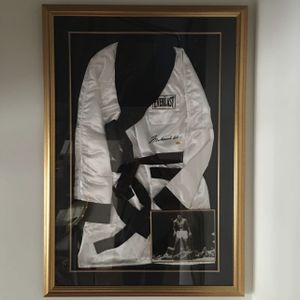 In 2008, NiVo was chosen to take part at the "Capture The Flag" project of New Era along with top global celebrities. He designed his own 59 hat for New Era, released worldwide in a limited edition. The owner and designer of the well-known fashion brand LaVUE (www.lavuefashion.com) in collaboration with a French designer team, he has collaborated with Puma, NIKE, Red Bull & HYPE for many years in promoting these brands in Greece and Cyprus.
An avid collector who grew up in the heart of the inner city of Athens, Greece, with his origins heavily inspiring his creative artistic vision, NiVO owns a framed Muhammad Ali Autographed Boxing Robe which he proudly displays.
Stay tuned as NiVO gladly signed a couple of his custom made "Family The Label" jerseys and a Spalding basketball, all of which will be going to be auctioned soon for a very special charitable cause.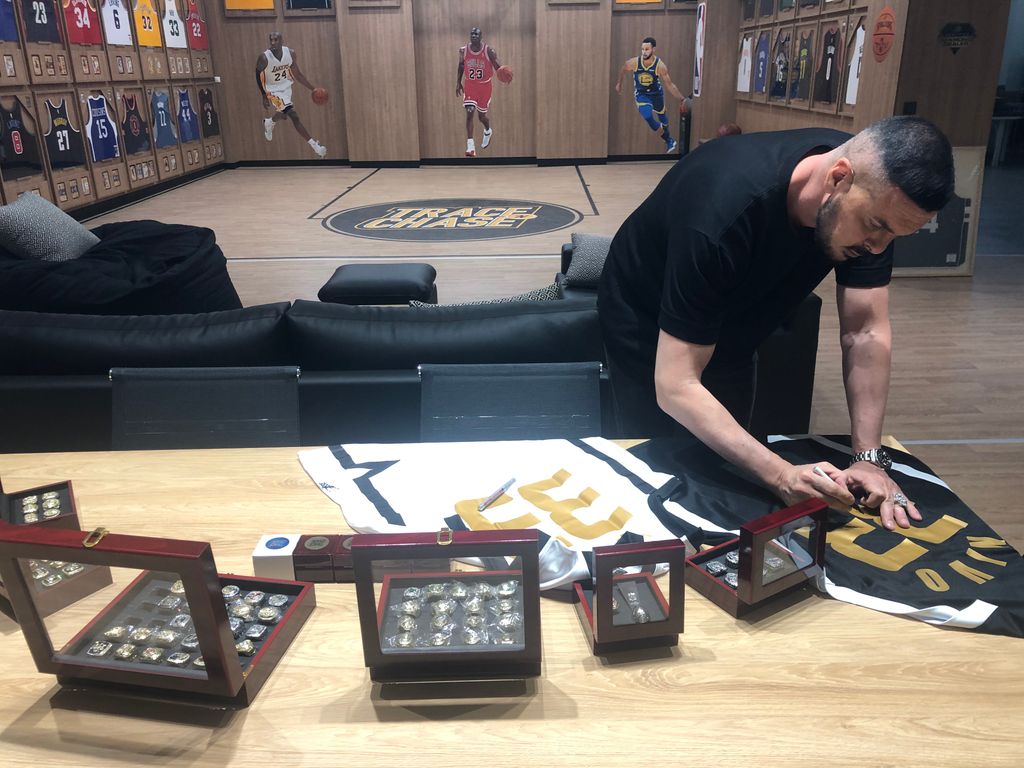 You can find NiVO on Instagram, subscribe to his YouTube channel and listen to him on Spotify.