You will often hear people referring to "memorabilia", items that have a unique, invaluable place in their collection. And this is always true, since the value of a piece of memorabilia is strongly associated with the collector's sentimental connection with the person or event that the memorabilia item reminds them of.
"Memorabilia" can be anything. From a concert/movie ticket, to a bobblehead, to a trading card. From a basketball, to a football helmet, to a baseball bat. And of course, clothing gear, athletes' jerseys, warm-up equipment, a headband, a tennis racquet or a wristband. Anything that might remind you and/or allow you to connect with your favorite actor, celebrity, athlete and/or event. The term "memorabilia" can refer to anything, authentic or replica, of high or low monetary value.


When talking about memorabilia of some monetary value, you should expect some type of direct connection of the item with the actor/celebrity/athlete. Examples include pieces of player-worn clothing inserted into trading cards, on-item signatures, game worn jerseys, actors' clothes and gear worn on set and pretty much anything you can think about. As long of course as they are certified authentic…
---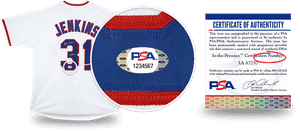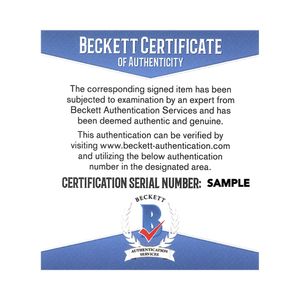 If you are ready to spend considerable amounts of money on buying memorabilia items, make sure that these items come with the proper certification. In the sports cards and memorabilia industry, there are some well-known companies you should be aware of, that certify the authenticity of the connection between athletes and their memorabilia. Such companies are, Beckett Grading Services, PSA/DNA and JSA, among others. These companies certify the memorabilia items in terms of their connection to the athlete in hand and offer an authentication certificate, along with a corresponding unique ID number for every item that they authenticate and a sticker (or a hologram) that is placed on the item and has the same matching ID number. The cool thing is that you can go on their websites' databases and check against the unique ID number provided by the seller of the item. If you cannot find that unique ID on the authenticator's website, you can then start questioning the authenticity of the certificate…
*Do keep in mind that some athletes even provide their own certification for the items they sign.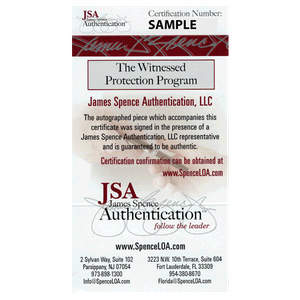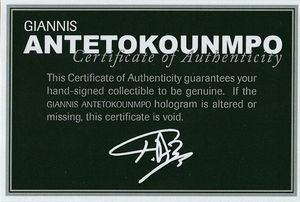 It is essential to know that authenticators, most of the times, do not authenticate the item itself, rather than the connection with the athlete (for example, they certify the athlete's signature on the item). So, for example, if you are looking to buy a Magic Johnson Signed Basketball Jersey that comes with a certificate of authenticity, you should first check the certification unique ID number against the authenticator's database. If this checks out, then you should read the item description to see what type of jersey Magic Johnson signed on. For jerseys, you can have Pro-Style (or custom) jerseys, Swingman jerseys, Association jerseys, Game-Worn jerseys, etc.
More specifically, a Pro-Style (or custom) jersey is a no-name, low cost jersey widely used by companies and athletes during signing sessions. Swingman, Association, Hardwood Classics, or whatever other name branded sports apparel manufacturers come up with for their official merchandise, refer to official and licensed apparel. Quality differs among these types of jerseys and this is reflected on the memorabilia item pricing. If you are looking at a Game-Worn jersey (with a signature or not), then authenticity is definitely required on the item and most times it comes with photos/images as supporting evidence. Game-Worn or Game-Used items are considered the Holy Grail of sports memorabilia.
Similar quality classifications are available for Football Helmets, Baseball bats, Basketballs and all kinds of sports memorabilia in the market. The more "official" an item is, the higher the value of the item. But always, make sure that the signature on the item comes with the necessary authentication/certification. Nobody wants to buy a Game-Used Spalding NBA Official Basketball signed by Michael Jordan when his autograph is not authenticated. At the same time, many people would be willing to own a Spalding NBA Game-Ball Series Basketball signed by Michael Jordan that comes with all necessary paperwork and authenticity references.
To recap —- search for your favorite athlete, find available memorabilia items, check their authenticity where required and, yes, own a piece of history!
Now head over to our memorabilia section and shop from a wide range of NBA memorabilia!