Athens, the vibrant heart of Greece, witnessed an electrifying basketball event during the Final 4 of the Jr. NBA Greece Tournament last week, with the Knockout Challenge by Trace 'n Chase garnering immense attention, as Philippos from the Dallas Mavericks emerged as the triumphant winner, capturing the essence of determination and shooting skill!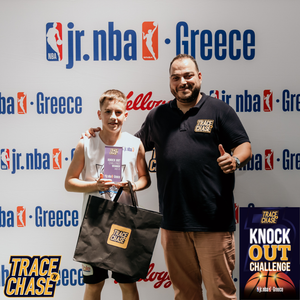 The Knockout Challenge, an exhilarating competition organized by Trace 'n Chase during the Jr. NBA Greece Tournament, promoted the incredible talents of young basketball players. The Final Stage was comprised of 30 winners from the regular season stage that showed up at the arena and happily showcased their shooting accuracy, agility and composure under pressure in an elimination-style format.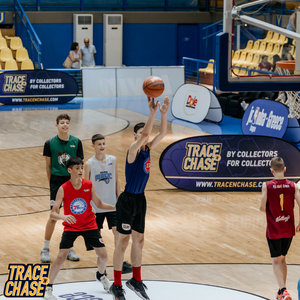 Philippos, a young athlete with an undeniable passion for the game, exhibited remarkable determination and skill throughout the knockout challenge. From the initial rounds, he left an indelible mark on the court, impressing both spectators and competitors alike. His flawless shooting technique, speed, and composure set him apart from the competition, making him a force to be reckoned with.
All participants at the Final stage of the Knockout Challenge went home with a previously won collectible NBA Champion set of the Milwaukee Bucks, courtesy of Panini America, while Philippos, the big winner, claimed a 2021-22 Panini NBA Hoops Basketball Retail Box together with a Joe Dumars replica Champion Ring from the 1990 Championship Team of the Detroit Pistons!
As the official sponsor of Jr. NBA Greece and the organizer of "The Knockout Challenge", we are thrilled with the response from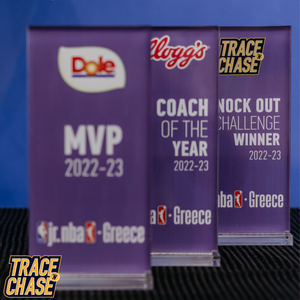 the players, parents, and coaches and we are committed to organizing similar actions in the future in order to promote sportsmanship and provide young players with a stage to showcase and practice their skills, all while entertaining the audience!

Keep up with all products, blog posts and news posted on our website.
Follow us on Facebook, Linkedin, Twitter, Instagram and TikTok and subscribe to our YouTube channel!