Current President & C.E.O. of Aris B.C. Haris Papageorgiou, together with former professional basketball players Vassilis Lipiridis and Giorgos Doxakis, take over the stage at "The Show" this week to talk extensively about the "Emperor" of Greek basketball and the team that brought the modern basketball in Greece and riveted all Greek fans in front of their TV screens!
Subscribe and watch the full interview at our YouTube channel:
Haris Papageorgiou played as a small forward and was a keen shooter and one of the most successful scorers in the history of Greek basketball. He started his career in 1965 with Anagennisi B.C. and then competed with Greek powerhouse Aris B.C. finishing as the league's top scorer in 1976 and in 1979, winning multiple titles. At the end of the 1978–79 season he suffered a partially torn Achilles tendon which sidelined him for three years, putting a premature end to his career at the age of just 26 as he was unable to regain a leading role.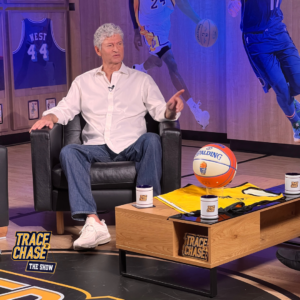 From 1983 until 1985 he competed with Faikas Corfu B.C. before returning to Aris and winning 2 more championships in 1986 and 1987. A member of all Greek National teams he played in 82 games and scored 886 points (average of 10.8), while in 23 games with the National Youth Team he scored 383 points (average of 16.7 ). He participated in 3 EuroBasket tournaments in 1973, 1979 and 1981, scoring 37 points in 1977 against Bulgaria.
to commemorate the 14 years he served the club out of the 17 total of his career. His many accolades include the following:
4 Greek Championships: 1979, 1983, 1986, 1987
1 Greek Cup: 1987
2 titles as the top scorer of the Greek Basket League: 1976, 1979
Vassilis Lipridis started his basketball career with the youth clubs of Edessaikos and then spent one season with YMCA of Thessaloniki before becoming a defensive menace with Aris B.C. winning the Greek League championship six times (1986, 1987, 1988, 1989, 1990, 1991) and the Greek Cup 5 times (1987, 1988, 1989, 1990, 1992). He also took part in 3 consecutive EuroLeague Final Fours at Ghent (1988), Munich (1989) and Zaragoza (1990) while also winning the 2nd-tier level FIBA Saporta Cup in Torino in 1993. A member of the senior men's Greek national basketball team that finished in 6th place at the 1990 FIBA World Championship he also played at the 1991 EuroBasket.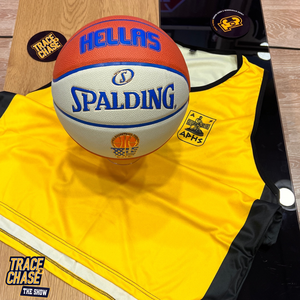 Giorgio's Doxakis meanwhile, started his career with the Argonautis of Kalamaria where he was called up to the national youth and youth teams, while in the summer of 1981, he transferred to Aris, playing in 23 games with an average of 5.3 points. In the 1982-83 season, Aris won the Greek league championship, with Doxakis acting as the team's primary playmaker, averaging 9.1 points per game in 21 appearances and helping Nikos Galis become for the third straight year the league's leading scorer. In the summer of 1984, Panagiotis Giannakis signed for Aris, assuming the role of the team's main playmaker, as a result of which Doxakis lost a large part of his playing time but he remained on the team as an integral part of a deep roster that went on to win 8 Greek championships (1983, 1985, 1986 1987, 1988, 1989, 1990, 1991) and 5 Greek Cups (1985, 1987, 1988, 1989, 1990). In the summer of 1992 he transferred to Panionios B.C. and after a couple years in Athens he retired and transitioned to becoming a coach. After a short stint on the Aris bench in the 1999-00 season he worked on the selection committee for all youth national teams of Greece, while in 2009 he started working as an assistant coach on the national youth team.
Stay tuned for more episodes from "The Show" by Trace 'n Chase coming soon…!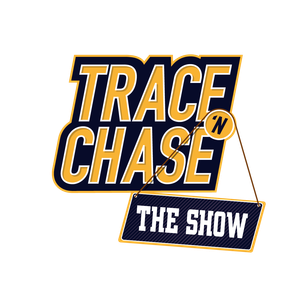 Keep up with all products, blog posts and news posted on our website.
Follow us on Facebook, Linkedin, Twitter, Instagram and TikTok and subscribe to our YouTube channel!