"The Lost Tapes", powered by Stoiximan, are back with two-time Olympic silver medalist Dino Radja who, standing nearly seven feet, was the prototype for the modern big, equally adept at backing down a smaller defender and scoring inside, or taking a taller defender off the dribble and playing a face-up perimeter game. Dino talks to Vassilis Skountis about what made the team of Jugoplastika so special, teaming up with Drazen Petrovic and Toni Kukoc to lead Croatia to the silver medal in the 1992 Olympics in Barcelona, his four years in the NBA with the Celtics, the best years of his career playing in Greece and his many memories from playing with and against some of the greatest players of his era!
Watch the full interview here: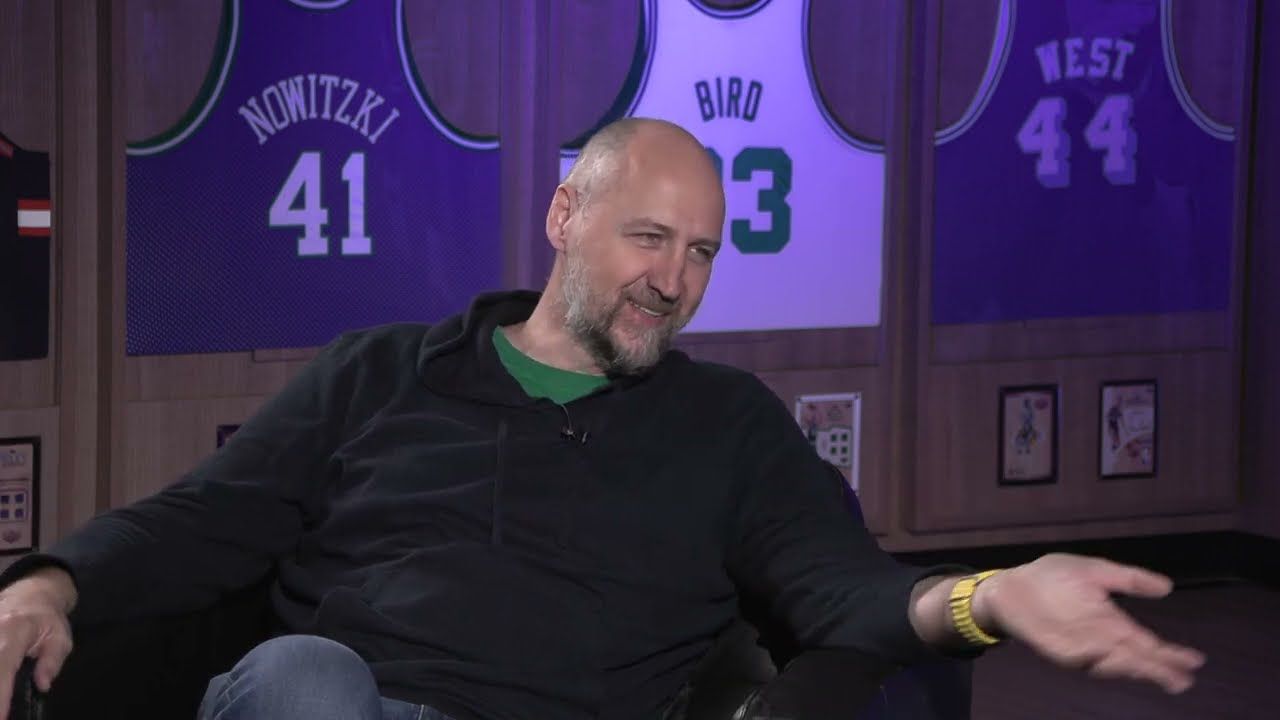 Radja began his basketball life in his native town, as a junior at KK Dalvin and quickly moved to KK Split, which at the time went under the name of its longtime naming-rights sponsor Jugoplastika. At KK Split, he starred alongside Toni Kukoč, leading their team to back-to-back FIBA European Champions Cup (1989 and 1990).
In 1989, the 22-year-old center got drafted by the Boston Celtics in the second round as the 40th pick but in 1990, instead of going to the NBA, he ended up in Italy, signing with Virtus Roma where in 1992, he led Virtus to a European 3rd-tier level FIBA Korać Cup title. Radja finally joined the Celtics in the summer of 1993, signing a three-year contract, where playing alongside Dee Brown, 40-year-old veteran Robert Parish, and Rick Fox, he averaged 15.1 points and 7.2 rebounds in his debut season. Radja was voted to the NBA All-Rookie Second Team along with Kukoč who had just completed his rookie campaign with the Chicago Bulls. Over the course of his four seasons with the Celtics, he averaged 16.7 points and 8.4 rebounds per game in the regular season, while in the NBA playoffs, where he only made a single appearance with four games, he averaged 15.0 points and 7.0 rebounds per game.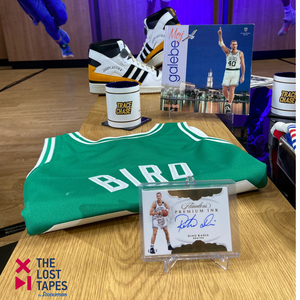 Radja returned to Europe in July 1997, joining Panathinaikos, where along with 36-year-old NBA veteran Byron Scott from the LA Lakers he spent two years in Athens, winning two Greek League championships, but in 1999, he returned to his native Croatia, to play for Zadar. In 2000, he returned to Greece, joining Panathinaikos' long-time rivals, Olympiacos, while he joined Cibona for the 2001–02 season and finished his career in 2003, by winning the Croatian League championship with his first team, Split CO.
Radja was on the senior men's Yugoslavian national team that won the silver medal in the 1988 Summer Olympic Games in Seoul. He was also a part of the golden Yugoslavian teams at the 1987 FIBA Under-19 World Championship and the 1989 and 1991 EuroBasket. Following Croatia's independence, Radja became an important player of the senior men's Croatian national basketball team, most notably at the 1992 Summer Olympic Games in Barcelona, where Croatia won the silver medal. Radja was also on the Croatian teams that won the bronze medal at the 1993 EuroBasket, the 1994 FIBA World Championship in Toronto, and the 1995 EuroBasket. With 1,764 points scored, he was the all-time top scorer for the Croatian national team until 2018, when he was surpassed by Bojan Bogdanović.
His many accolades include the following:
2× FIBA European Champions Cup winner (1988–89, 1989–90)
FIBA Korać Cup winner: 1991–92
3× Yugoslav League champion (1987–88, 1988–89, 1989–90)
Yugoslav Cup winner: 1989–90
2× Greek League champion (1997–98, 1998–99)
2× Croatian League champion (2001–02, 2002–03)
2× Croatian Cup winner (1999–2000, 2001–02)
FIBA European Champions Cup Final Four MVP: 1989
Italian All-Star Game MVP: 1991
2× FIBA European Selection [1991 (I), 1991 (II)]
FIBA's 50 Greatest Players: 1991
NBA All-Rookie Second Team: 1994
3× FIBA EuroStar (1997, 1998, 1999)
Greek League Finals MVP: 1998
Croatian Cup Final Four MVP: 2000
Croatian Cup Final Four Top Scorer: 2000
50 Greatest EuroLeague Contributors: 2008
Basketball Hall of Fame: 2018
Greek Basket League Hall of Fame: 2022
Stay tuned for more episodes of "The Lost Tapes" coming soon…!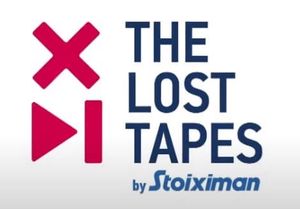 Keep up with all products, blog posts and news posted on our website.
Follow us on Facebook, Linkedin, Twitter, Instagram and TikTok and subscribe to our YouTube channel!