In his own words, Vassilis Skountis hosts "the most surrealistic team" in the history of Greek Basketball in episode 9 of "The Show", with former professional basketball players Nasos Galakteros, Vasilis Lanes and Chris Kountourakis reminiscing the great years they experienced together at the dawn of their career with AEK B.C. and much more!!
Subscribe to our channel and watch the full interview here: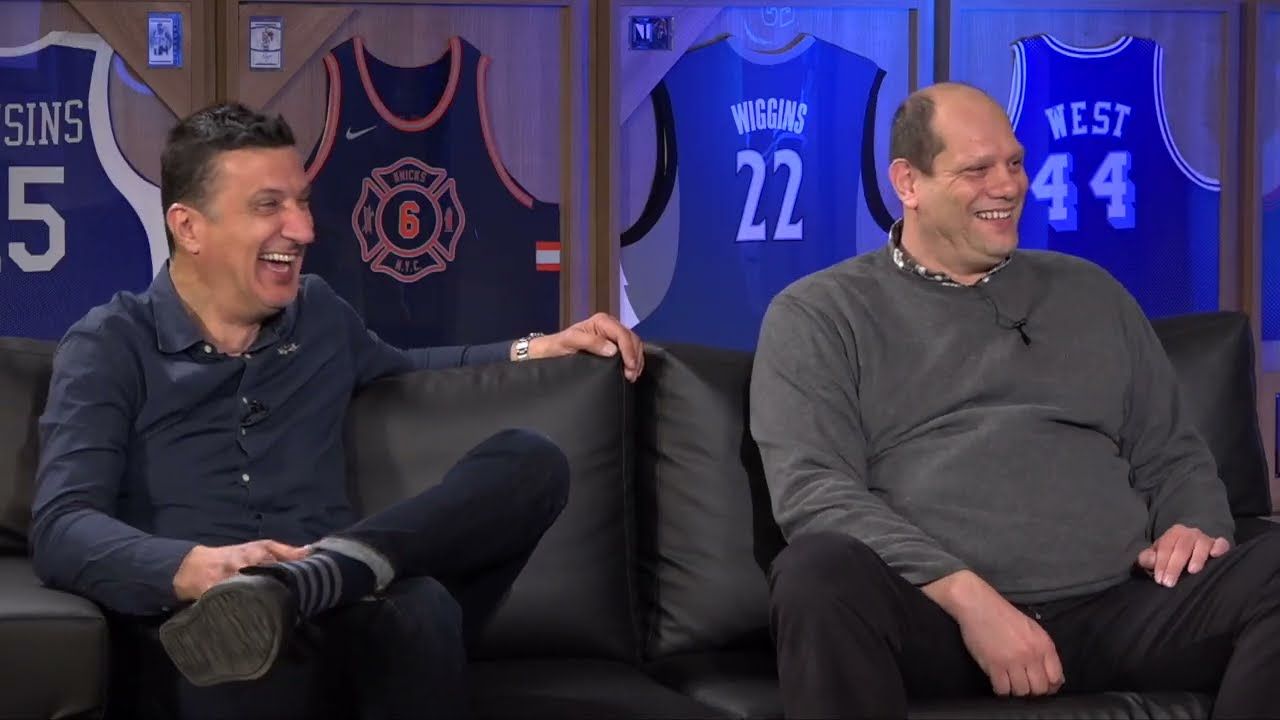 Optional subtitles in order for all of our global fans to get an opportunity to watch the interview!
Nasos Galakteros started his basketball playing career with Amyntas, before joining AEK B.C. He was a Greek Cup finalist in 1992 before transferring to PAOK B.C. where he won the FIBA Korać Cup in 1994, and the Greek Cup in 1995. In the next season, Galakteros moved on to Olympiacos B.C. where he won 2 Greek League championships (1996, 1997), 1 Greek Cup (1997), and the EuroLeague (1997). The best season of his career was the 1996–97 one, when he won the Triple Crown. In 1998, Galakteros also won the Greek Cup, while playing for Aris B.C. A longtime member of the senior Greek national basketball team, he played at the 1990 FIBA World Championship, where Greece finished in 6th place, and at the 1994 FIBA World Championship, where Greece finished in 4th place. In total, he appeared in 74 games with Greece's senior national team, averaging 10.5 points per game.
Center Vasilis Lanes meanwhile begun his career with Milonas B.C. before moving on to US on a scholarship and playing in the Big East with the Connecticut Huskies under Jim Calhoun and next to Cliff Robinson where he won the NIT championship in 1988. Upon his return to Greece he spent most of his career with AEK B.C. playing under another legendary coach, former All-American at BYU, Krešimir Ćosić and becoming a Greek Cup finalist in 1992. He still remembers to this day having to go against one of the best big men that have ever played the sport, former TrailBlazer Arvydas Sabonis!
Finally, forward Chris Kountourakis also played with AEK B.C. before joining Iraklis B.C. where he played next to Slovenian point guard Jure Zdovc and then joining Spanish club Tau Vitoria at the end of his career!
Stay tuned for more episodes from "The Show" by Trace 'N Chase coming soon…!
Keep up with all products, blog posts and news posted on our website.
Follow us on Facebook, Instagram, Twitter and TikTok and subscribe to our YouTube channel!