The Greek version of the "Dream Team" is being hosted in another episode of "The Show" where Vassilis Skountis discusses the triumph of the U-19 undefeated Greek National Team of 1995 with Dimitris Papanikolaou, Giorgos Karagoutis, Efthimis Rentzias, Michalis Kakiouzis and their coach Giorgos Proestos!
Subscribe to our channel and watch the full interview here: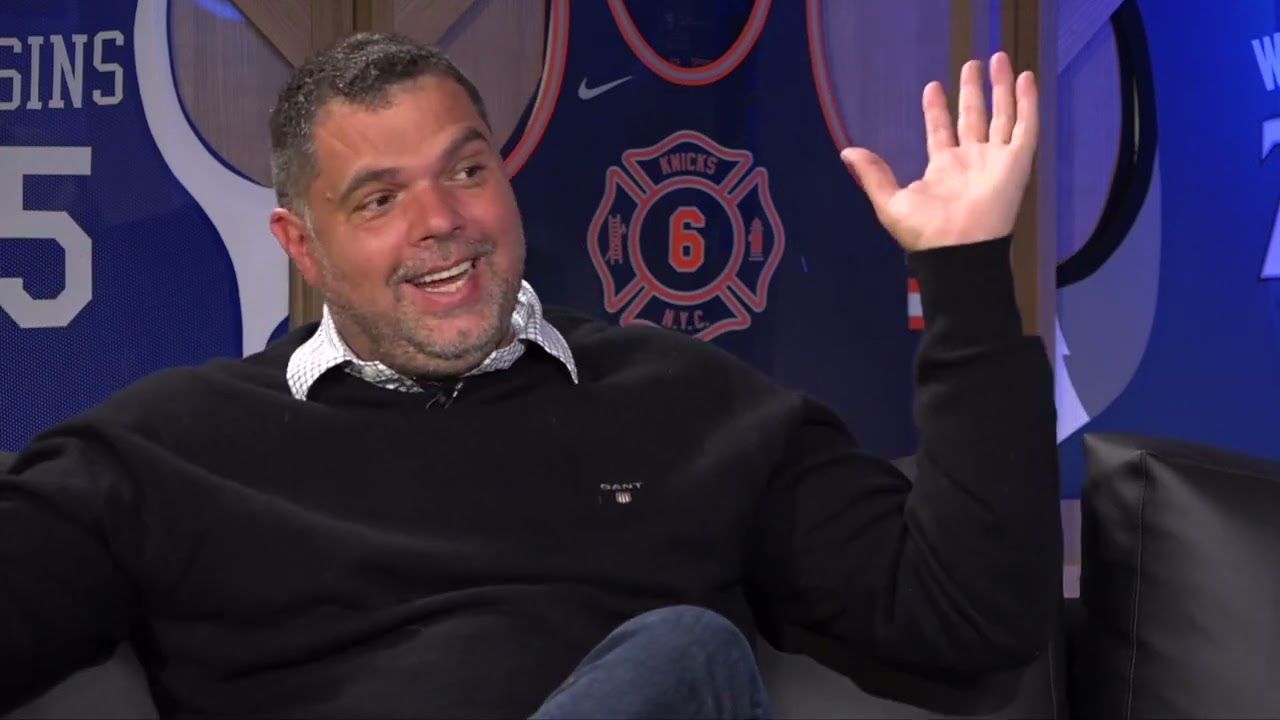 On July 22nd 1995, Greek basketball celebrated a world title as the U19 National Team won the gold medal against Australia in the 1995 Junior Championship, completing a legendary undefeated tournament!
Under coach Giorgos Proestos, the Junior team won eight out of eight victories in the tournament, with an average winning margin of 32.7 points !!! There was only one game where the Greek team won by less than 20 points and that was against Australia in the final in front of 20,000 fans, with the score of 91-73!
Even the US team bowed to the blue and white Dream Team, as players such as Stephon Marbury, Vince Carter, Trajan Langdon and Samaki Walker to name a few, could not even resist Michalis Kakiouzis, Efthimis Rentzias, Dimitris Papanikolaou and the other kids from the team that defeated the Americans 98-78. It is no coincidence that most of those guys had long and success careers.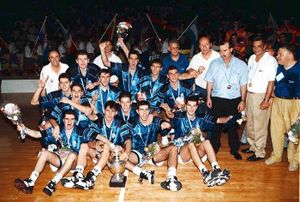 Efthimis Rentzias played in the NBA for the Philadephia Sixers after he first had a great career at PAOK B.C. and Barcelona B.C. The duo of Michalis Kakiouzis and Nikos Hatzis went to AEK B.C. immediately after the tournament, with the first one celebrating the EuroBasket cup as captain of the Men's National Team in 2005. Members of that team were also Dimitris Papanikolaou, who had a great career with Greek powerhouses Olympiakos B.C. and Panathinaikos B.C., Giorgos Kalaitzis, who won plenty of tiles with Panathinaikos B.C., Giorgos Karagoutis, who was a Greek Cup finalist in 1995 and a FIBA Korać Cup semifinalist in 1998 with Panionios B.C., before winning the EuroLeague with Panathinaikos B.C., Vassilis Soulis, Thanasis Kamariotis, Alexis Papadatos, Panagiotis Barlas and Dimitris Despos.
Stay tuned for more episodes from "The Show" by Trace 'N Chase coming soon…!
Keep up with all products, blog posts and news posted on our website.
Follow us on Facebook, Instagram, Twitter and TikTok and subscribe to our YouTube channel!