Sometimes, life presents us with unexpected surprises and incredible moments that leave a lasting impact. For David Ancrum, a Utica College Hall of Famer and former Greek league superstar, such a moment came to life when he visited Trace 'n Chase recently during his extended stay in Greece where he taught the secrets of basketball to passionate youngsters! We had the chance to box break a Panini America hobby box while we also surprised him with a "Finders Keepers" mystery box!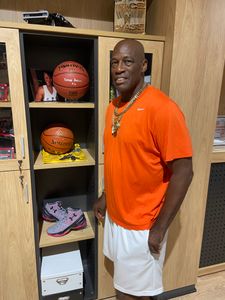 David Ancrum's name resonated throughout the Greek basketball community due to his illustrious career in the late 80's when he went head-to-head against Nick Galis for the scoring title of the Greek League while playing for Iraklis B.C. of Thessaloniki. Born in New York City, Ancrum played college basketball with Utica College's men's basketball team, from 1978 to 1980. He is the all-time leader in points per game for his college with an average of 23.1 points per game in 47 contests. He is also the school's seventh all-time leading scorer, with 1,084 total points scored and the only Utica player to reach the 1,000 points scored mark in less than four seasons, while also scoring more than 600 points in a single season. In his first season in Greece, he was only eligible to play in international competitions, since foreign players were not allowed in the Greek League at the time, but he still went on to average 22.9 points, 3.4 rebounds, 1.9 assists and 1.1 steals per game in the FIBA Korać Cup. Starting with the 1988–1989 season, when foreign players were declared eligible in the Greek League, through the 1991–1992 season, he appeared in 104 Greek League games for Iraklis, averaging a stunning 33.7 points, 4.5 rebounds, 1.1 assists and 1.1 steals per game, repeatedly going against Hall of Famer Nick Galis and Panagiotis Giannakis. Ancrum also played in the Israeli Super League with Maccabi Tel Aviv and Hapoel Afula. He was the top scorer in the 1994 Israel Basketball Premier League while he averaged 16.7 points, 3.4 rebounds, 1.5 assists and 1.0 steal per game playing in the EuroLeague in the 1992–1993 season in 11 games.
David was invited to Trace 'n Chase to box break a Panini America 2022-23 Select NBA Basketball Hobby Box with us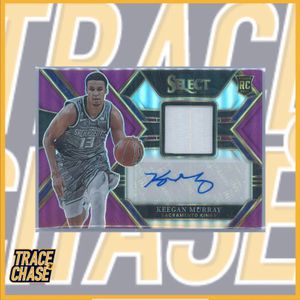 and the stage was all set. Anticipation filled the air as David gently unpacked the box, revealing a treasure trove of basketball cards showcasing the league's finest athletes. The hobby box was a collector's dream, containing a variety of rare inserts, autographs, and numbered cards. Each pack held the potential for greatness, and David relished every moment of discovering the hidden gems within, including a Keegan Murray RPA /99.
What seemed like an already magical experience for David Ancrum took an extraordinary turn when the Trace 'n Chase team offered him a "Finders Keepers" mystery box, as an early birthday present. Little did he know that this box held a surprise that would forever etch itself into his basketball journey. As he opened it, he was met with a sight that left him breathless—a signed jersey from his all-time favorite player, the legendary Dr. J Julius Erving!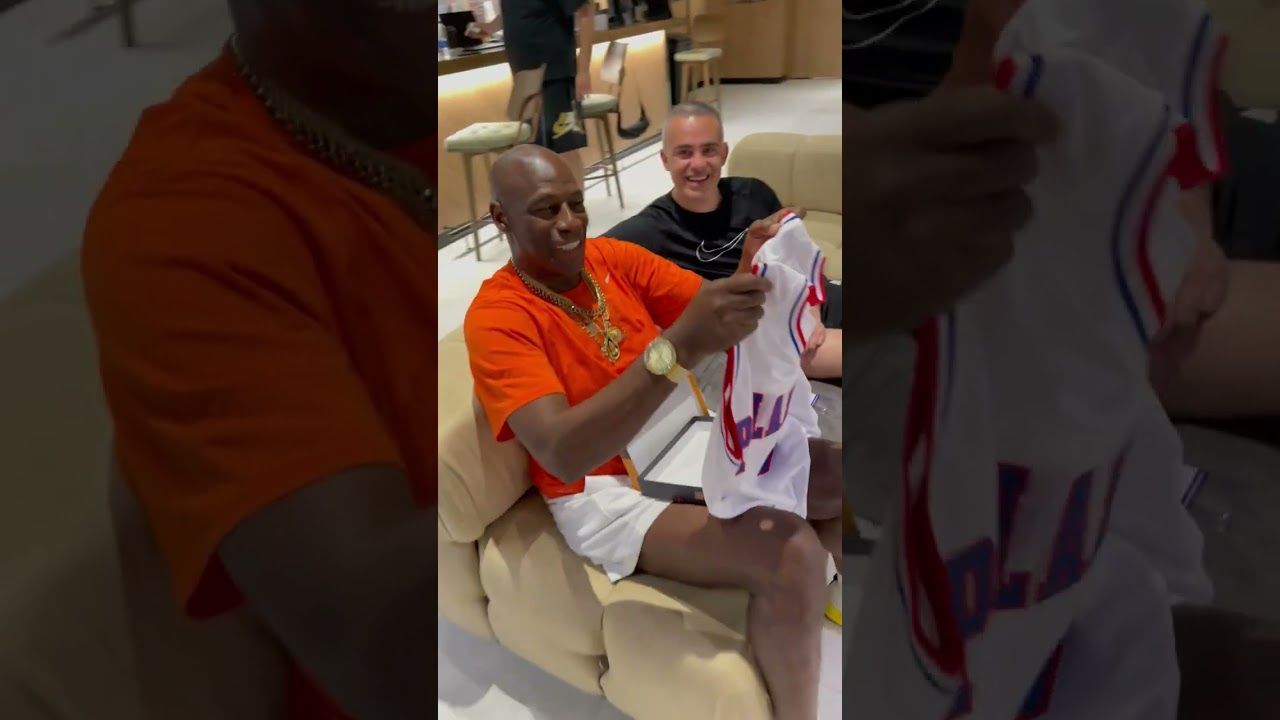 Dr. J, known for his electrifying style of play and gravity-defying dunks, had inspired David from a young age as they grew up in the same area in Roosevelt, New York. The signed jersey served as a tangible connection to the basketball icon who had shaped his love for the game. It was more than a piece of memorabilia; it was a testament to David's unwavering dedication and the impact that Dr. J had on his own basketball career. Just before leaving the premises, David had the chance to show how he still "got it", practicing a few jumpers and promising to be back next year for another round of "The Chronic".
Each step of the journey was filled with wonder and astonishment and David's remarkable visit reminds us of the magic that sports can create, bringing people together and inspiring dreams that transcend the boundaries of the game itself!
Keep up with all products, blog posts and news posted on our website.
Follow us on Facebook, Linkedin, Twitter, Instagram and TikTok and subscribe to our YouTube channel!