Sports unite people and we were honored to be present at the celebration of the 10-year anniversary of Navarino Challenge on the weekend of October 21-23, supporting the #navarinochallenge, connecting with a ton of amazing Olympians, Champions and LIFE winners and sponsoring a 4on4 Basketball Tournament!
The leading sports tourism event in Europe, the Navarino Challenge was completed again this year in the unique location of Costa Navarino. The event celebrated 10 years since its establishment and a total of over 40 actions with 16 Olympic sports took place over the three days of October 21-23 in the beautiful location of Messinia. The great event was graced by the presence of 15 Olympians and a multitude of Greek and foreign athletes. The participation of the people exceeded all expectations and most importantly, hundreds of children had fun with their hearts.
This year's Navarino Challenge presents more than 40 activities, 16 Olympic sports and 15 Olympians at Costa Navarino and Pylos under the auspices of the Ministry of Tourism and the Greek National Tourism Organization. The unique celebration of sports tourism gathered athletes, families and children from 23 countries such as: USA, Argentina, South Korea, Russia, United Kingdom, Germany, France, Finland, Netherlands, Spain, Italy, Austria and Turkey, with a common denominator, sports.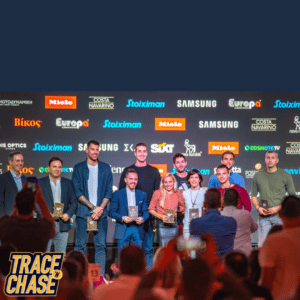 During the long weekend, participants had the opportunity to get to know athletes of the caliber of Olympians Lefteris Petrounias, Miltos Tentoglou, Stefanos Ntouskos, Vasiliki Millousi, Thodoris Vlachos, Dimitris Diamantidis, Georgios Printezis, Christos Volikakis, Maria Prevolaraki and Kristian Gkolomeev, while the event featured renowned professioanls like Nasos Ghavelas, Grigoris Polychronidis, Makis Kalaras, Periklis Iakovakis, Panagiotis Giannakis, Evina Maltsi, Joe Arlauckas, Dean Karnazes, Michalis Triantafyllidis, Georgia Kaltsi, George Lazaridis, Grigoris Souvatzoglou, Nikos Gemelos, Christos Gatsis, Dimitris Moros, Alexandros Nikolaidis, Christina Flampouri and Mandy Persaki.
Under the presence and with the participation of global basketball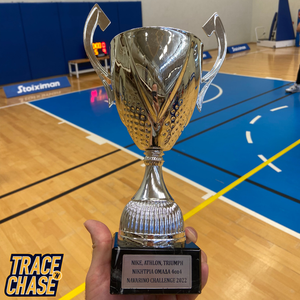 personalities such as Olympian, EuroBasket MVP and former WNBA star Evina Maltsi, 2× EuroLeague champion Giorgos Printezis and EuroLeague legend and Navarino Challenge ambassador Joe Arlaukas, a basketball 4on4 tournament powered by Trace N' Chase took place, with all players wearing jerseys with the name of Alexandros Nikolaidis, honoring the late Greek Olympian who "passed away a few weeks ago. Team Stoiximan, team Costa Navarino, team Active Media and team Trace N' Chase squared off in a few competitive games with TnC claiming the trophy of the tournament with a 22-9 win against Team Costa Navrino at the final.
Photo credit: Navarino Challenge
Keep up with all products, blog posts and news posted on our website.
Follow us on Facebook, Instagram, Twitter and TikTok and subscribe to our YouTube channel!