Trace 'N Chase successfully attended the three-day celebration for the 90th anniversary of the founding of FIBA ​​at the National Sports Center in Heraklion (Lido), co-organized by the Hellenic Basketball Federation and the Greek Ministry of Sports!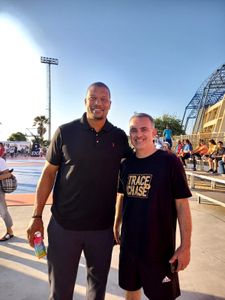 The presence of emblematic athletes, who were awarded for their contribution to the game, in combination with the honorary distinctions of important personalities of local Cretan basketball, attracted to the premises of E.A.K.H. more than 3,000 citizens, teenagers and older residents of Heraklion, throughout the three days. The entire event emphasized on the social aspect of sports and the value codes that arise by sports, including solidarity, awareness-raising, mobilization and participation in public benefit causes.
Israeli basketball legend Doron Jamchi and EuroLeague champion Mike Batiste were present throughout the event, participating in the activities, signing autographs and interacting with fans of all ages.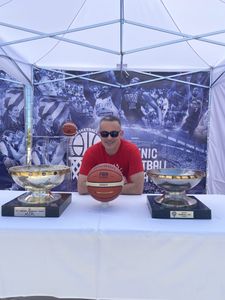 The two trophies of the Hellenic Basketball Federation, the Eurobasket Cup of 1987 and of 2005 had a prominent place in the exhibition space with visitors not missing the opportunity to get plenty of pictures next to them.
The most successful event throughout the weekend was undoubtedly the execution of 3×3 games with the organizational supervision of Thomas Karabetsios and the setting up of Sports Solution, with approximately 250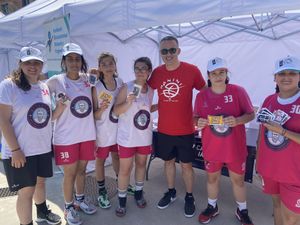 people from 63 teams competing. The live description of all the moments that the fans of Heraklion experienced took place by the voice of Mike Fountedakis, president of the Greek Cheerleading Federation and successful presenter of sports events, who in his unique way, entertained the attendees.
Kids of all ages learned about the hobby of collecting sports cards and received custom-made NBA trading card repacks from Trace 'N Chase while the winners of the 3×3 tournaments were awarded 2021 Panini America Milwaukee Bucks NBA Champions Boxes!
Trace 'N Chase is grateful for the opportunity to endorse the three-day celebration of basketball in Crete and will continue to support similar initiatives throughout Greece in the future with the aim of educating kids of all ages about the hobby of collecting sports cards!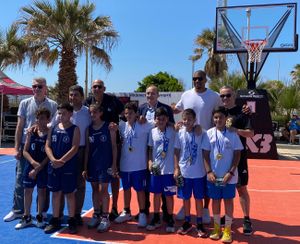 Keep up with all products, blog posts and news posted on our website.
Follow us on Facebook, Instagram, Twitter and TikTok and subscribe to our YouTube channel!