Fresh off a successful year with Aris B.C. of Thessaloniki, Greece where he averaged 10.5 points, 2.3 assists, 1.5 triples and 1.5 steals, helping his team finish 9th in the Greek Basket League, former Heat member Mario Chalmers visited Trace 'N Chase before departing to US, getting to know all about the hobby of collecting sports cards and the team behind the first hobby shop in Greece!
Rio attended Bartlett High School in Anchorage, Alaska, where he was named the 4A State Player of the Year three times in a row, leading his high school team to two state championships in 2002 and 2003, and a runner-up finish in 2004. As a senior in 2004–05, he was named a McDonald's All-American as well as a third-team Parade All-American. Considered a five-star recruit by Rivals.com, Chalmers was listed as the No. 2 point guard and the No. 12 player in the nation in 2005 and even though he considered Arizona, North Carolina, Wake Forest and Georgia Tech, he decided to commit to the University of Kansas.
He finished his first year at KU averaging 11.5 points per game, the second highest on the team, to go with 2.2 rebounds, 3.8 assists and 2.7 steals per game, while he became the second freshman in Big 12 history to win Conference Player of the Week honors, setting the KU and Big 12 Conference record for most steals in a season by a freshman with 89. Rio was named to the Big 12 All-Rookie Team, Big 12 All-Defensive Team, All-Big 12 Honorable Mention (Coaches), Third-Team All-Big-12 (AP), Big 12 All-Tournament Team and the Big 12 Tournament MVP after helping Kansas win the Big 12 Tournament.
In his sophomore year, he received the Big 12 Coaches Awards and was named Co-Defensive Player of the Year, while also earning third-team All-Big 12 and All-Big 12 Defensive Team honors. His season total of 97 steals put him in first place in Kansas basketball history for steals in a single season.
Chalmers averaged 12.8 points per game during his junior year, leading his team with 4.3 assists per game, 46.8% three-point shooting accuracy and 97 steals, tying the school's single season record, a record that he set as a sophomore. He was again named to the Big 12 All-Defensive Team, and earned second-team All-Big 12 honors. Rio will forever be a part of the University of Kansas' prestigious basketball lore as in the 2008 NCAA Championship he hit the game-tying three against Memphis, sending the game into overtime where Kansas took over and defeated the Memphis Tigers.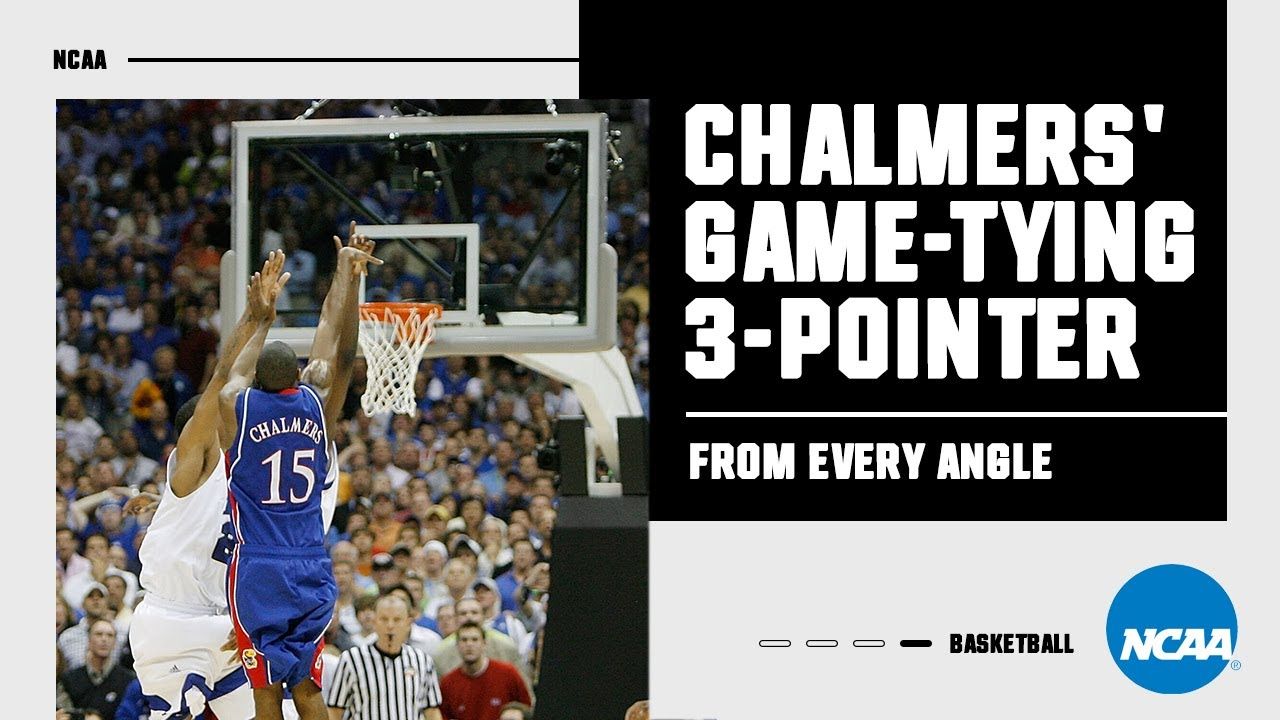 He was named Most Outstanding Player of the tournament, securing the Jayhawks' fifth national title (including two pre-tournament titles in 1922 and 1923) and he subsequently declared for the NBA draft, forgoing his final year of college eligibility.
In his rookie year with the Heat, Chalmers started all 82 regular season games and averaged 10.0 points, 4.9 assists and 2.8 rebounds,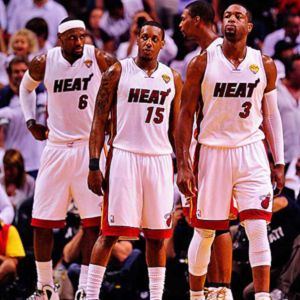 while leading all rookies in steals with 2.0 a game and setting a franchise record for steals in a game with 9, being named to NBA All-Rookie Second Team.
The guard went on to play 7 seasons with the Heat, winning two NBA titles before spending a couple seasons with the Memphis Grizzlies as well. He has played in 646 NBA regular season games, averaging 8.9 points, 3.7 assists, 1.5 steals and 1.2 triples per game while he has participated in 99 playoffs games.
He joined Virtus Bologna of the Italian Lega Basket Serie A (LBA) in 2019, winning the FIBA Champions League title with Virtus, before moving on to Greece, first with AEK BC and then with Aris Thessaloniki B.C. this past season.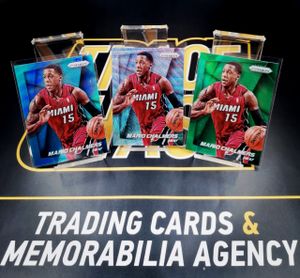 Mario was kind enough to spend some time getting to know everything about Trace 'N Chase, the first hobby store in Greece and learning about the whole global culture of collecting sports cards. He was excited to sign some of his very own Panini Prizm cards from his days with the Heat and shared with us his predictions about this year's NBA Playoffs, showing his support for fellow Jayhawk Joel Embiid and giving a vote of confidence for the Brooklyn Nets.
Chalmers is already back to US where he will be running an elite skills basketball camp in Anchorage, Alaska this summer!
Keep up with all products, blog posts and news posted on our website.
Follow us on Facebook, Instagram, Twitter and subscribe to our YouTube channel!