Staying close to the basketball community throughout the summer, Trace 'N Chase supported another Fiba 3×3 tournament in Greece, with the 1st Kalamaria City 3×3 Summer Tour taking place during the entire month of June in four separate events!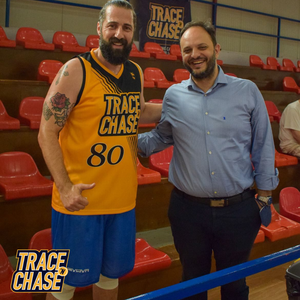 Over 250 participants were part of a very successful event on the pitches of the Municipality of Kalamaria, with the games taking place according to the rules of playfiba3x3.com. The level of the tournament was particularly high especially since international players, members of national categories and individuals from foreign teams honored the city with their presence. The winner of the 3×3 tour was the team 3×3 Godsent of Nicola Talevski, Anton Kazarnovski, Pavle Mihajloski & Vladimir Vranic from Bitola, Skopje, who beat the Dramchasers in the grand final. The winning team will enjoy a wonderful holiday in Skiathos for two days while each member received a collectible box of the 2021 Panini America Milwaukee Bucks NBA Champions Limited Edition Team Set.
We especially want to thank the Mayor of Kalamaria Giannis Dardamanelis, the Deputy Mayor of Kalamaria for Education, Youth Sports and Lifelong Learning Thanos Giannakos and the entire team of the Municipal for their presence and their extremely valuable help and our hope is that every year we shall meet at the Kalamaria stadiums.
Keep up with all products, blog posts and news posted on our website.
Follow us on Facebook, Instagram, Twitter and subscribe to our YouTube channel!