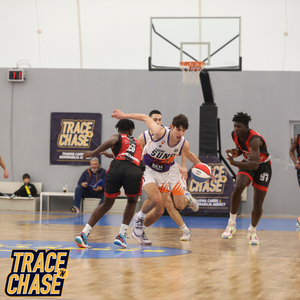 Airdome Basketball Skg hosted the FIBA European Youth Basketball League in Thessaloniki on the weekend of December 16-18 and Trace 'n Chase was a proud sponsor of an event that took place in Greece for the very first time ever!
The European Youth Basketball League, a tournament which features over 3,600 players and 240 teams from 33 countries, empowering its participants with confidence, self-esteem, social connections, self-discipline, resilience, goal setting and a sense of belonging was organized by No Easy Way and Sfera Sports. NBA stars like Jonas Valanciunas, Davis Bertans, Kristaps Porzingis and Alexei Shved, have passed through this particular tournament, paving the way for the rise of the future basketball stars in Europe!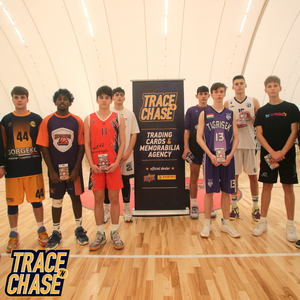 The largest and only youth basketball championship in Europe certified by FIBA took place in Thessaloniki and specifically in the brand new "balloon" of the Airdome Basketball Skg which offers three FIBA courts (28 x 15).
The tournament was a huge success, with over 100 young athletes competing in a series of exciting and closely contested games, while the level of talent on display was impressive with many of the players showing that they are clearly destined for big things in the world of basketball.
The three-day event was attended by nine teams from seven European countries including Unibasket Lanciano, One Team Caserta and Italian Prep Academy from Italy, Grosuplje from Slovenia, Megyeri Tigers from Hungary, Independents from France, Leii Bucarest from Romania, Vodno Suns Partizan from North Macedonia and Mladost Zemun from Serbia.
Youssouf Kamate from Unibasket was unanimously selected as the Tournament's MVP, Nikola Janicic from Vodno Suns won the 3pt Contest, while the All-Tournament lineup featured Jovan Icitovic and Nikola Dzepina from Mladost, Filip Giangaspero from IPA, Nikola Janicic from Vodno Suns and Lovro Strnad from Grosuple. Additionally, the MVPs of each team were the following future stars: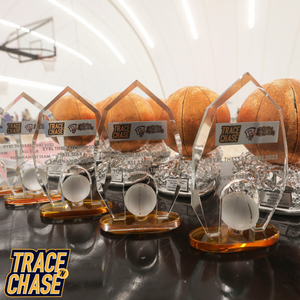 Unibasket Lanciano: Oumane Cisse
Mladost Zemun: Damjan Tapuskovic
One Team Caserta: Francesco Sorbo
Vodno Suns: Atanasi Trajanov
IPA: Hannes Kodu
Leii Bucarest: Leonard Stefan Topea
Grosuple: Mark Prevodnik
Independents: Joakim Belle
Megyeri Tigers: Tamas Gyongyosi
As the tournament's sponsor, Trace 'n Chase was able to connect with a plethora of young athletes and their families who were introduced to the wonderful world of the hobby of collecting sports cards and memorabilia! All participants received packs of trading cards from Panini America, the MVPs of each squad and all teams took home some very special custom-made trophies by Trace 'n Chase while all the 3-point contest competitors were also gifted a 2022 Panini Golden State Warriors NBA Champions Team Set!
Our company is always happy to give back to the community by supporting young athletes and providing them with an opportunity to showcase their skills and the 2022 European Youth Basketball League tournament was a great success while Trace 'n Chase will continue to sponsor similar events in the future!
Keep up with all products, blog posts and news posted on our website.
Follow us on Facebook, Linkedin, Twitter, Instagram and TikTok and subscribe to our YouTube channel!