The Jr. NBA Greece Final Four in Athens, the official basketball championship of the NBA for young athletes, with the backing of Trace 'n Chase, was an unforgettable event that celebrated the future of Greek basketball!
The sponsorship provided by Trace 'n Chase, exemplified our commitment to empowering young athletes and nurturing talent at the grassroots level, while the basketball tournament itself showcased the immense potential of these aspiring basketball players, reinforcing at the same time the values of sportsmanship and teamwork!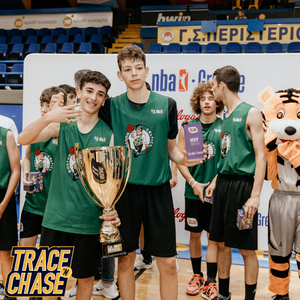 The Final Four was a culmination of months of intense competition among young athletes. 30 teams from the local basketball division participated in the league, as young athletes from the broad area of Attica, had the opportunity to enjoy the game, playing basketball with a tournament schedule that mirrors that of the NBA as it includes team drafts, regular season games and the Final Four to determine the Jr. NBA Champion!
Jr.'s NBA Greece Final Four for the Attica League was held at the "Andreas Papandreou" stadium in Peristeri, where the youth team of Vrilissia, representing the Boston Celtics, won the title by beating the G.S. of Peristeri team (Dallas Mavericks) with a score of 58-50.
All members of the winning team received a collectible NBA Champion set of the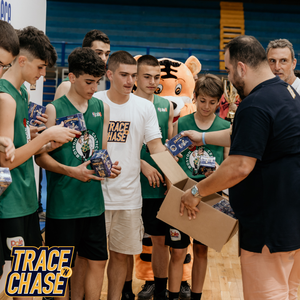 Golden State Warriors, courtesy of Panini America, while Philippos from the Dallas Mavericks received the DOLE 2023 MVP award and coach Tasos Vlahos of the Boston Celtics was named Kellogg's Coach of the Year 2023!
The crowd created a very beautiful atmosphere at the Indoor Stadium as all young athletes enjoyed the exciting event with all their heart, and the champs received their rings for winning the Jr. NBA title!
The tournament was attended by former Greek professional basketball players Dimitris Diamantidis, Kostas Tsartsaris, George Kalaitzis,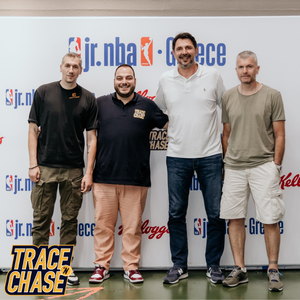 Nikos Hatzis and the international scout of the Chicago Bulls, Nikos Pappas!
Through their support, Trace 'n Chase exemplified their dedication to nurturing young talent and promoting the growth of grassroots basketball, while the Jr. NBA Greece Final Four will undoubtedly leave a lasting impact on the participating athletes, inspiring them to continue their basketball journey with renewed enthusiasm and determination.
As the official sponsor of Jr. NBA Greece, we are thrilled with the response from the players, parents, and coaches and we are committed to organizing similar actions in the future in order to promote sportsmanship and provide young players with a stage to showcase and practice their skills, all while entertaining the audience!

Keep up with all products, blog posts and news posted on our website.
Follow us on Facebook, Linkedin, Twitter, Instagram and TikTok and subscribe to our YouTube channel!