Welcome to the fascinating and exciting world of trading cards which has taken off in recent years due to an unprecedented interest of people of all ages and places in the hobby!
Visit our marketplace and browse around a wide range of sports cards and boxes! 
Trading cards offer a great opportunity to spend quality time building a collection together with your kids and your friends or engaging with people from all over the world and talking about favorite players, teams and moments.
What is a sports trading card?
Sports card is a generic term for a trading card made out of paperboard or thick paper with a sports-related subject, as opposed to non-sports trading cards, with other subjects like cartoons, comic book characters, television series and film stills, that deal with other topics. Sports cards were among the earliest forms of collectibles and they typically consist of a picture of a player on one side, with statistics or other information on the reverse.
Cards have been produced featuring most major sports, especially those played in North America, including, but not limited to, American football, association football (soccer), baseball, basketball, boxing, golf, ice hockey, racing and tennis. There is a wide variation of different types of cards and modern cards even go as far as to include swatches of game-worn memorabilia, autographs, and even DNA hair samples of their subjects.
 Pre-war era

Trading cards were used primarily during the late 19th century to advertise everything from breath freshener to Coca-Cola; as a cheap and effective way to reach consumers, their heyday was between 1876 and 1900.
Some of the earliest prizes found in retail products were cigarette cards—trade cards advertising the product that were inserted into paper packs of cigarettes as stiffeners to protect the contents. Children would stand outside of stores to ask customers who bought cigarettes for the promotional cards.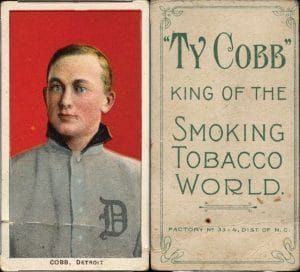 As baseball increased in popularity and became a professional sport during the late 1860s, trade cards featuring baseball players appeared. These were used by a variety of companies to promote their business, even if the products (e.g. chewing gum) being advertised had no connection with baseball.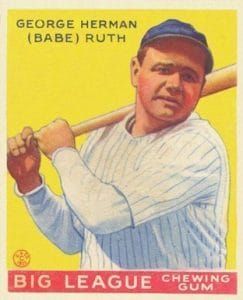 What many collectors call "the golden years of baseball", took place from 1902 until 1935.
Post-war era
As America entered World War II in 1941, the production of baseball cards came to a screeching halt since paper and gum were being rationed and civilians couldn't afford to invest in baseball cards for their children.
Bowman Gum produced the first NBA cards, starting in 1948, releasing a 72-piece set that included the George Mikan rookie card, while Topps began to manufacture cards during the 1958, returning to production in 1969–70. Fleer had its peak in 1961-62, returning in 1986–87 to resurrect the basketball card industry by releasing its set which included the rookie cards of Michael Jordan and Charles Barkley. Topps purchased their chief competitor, Bowman Gum, in 1956 and was the leader in the trading card industry from 1956 to 1980, not only in sports cards but in entertainment cards as well.
Many older sports cards (pre-1980) command a high price today; this is because they are hard to find, especially in good quality condition. This happened because many children used to place their cards in bicycle spokes, where the cards were easily damaged. Rookie cards of Hall of Fame sports stars can command thousands of dollars if they have been relatively well-preserved.
The 1980s
In the 1980s, sports cards started to get produced in higher numbers, and collectors started to keep their cards in better condition as they became increasingly aware of their potential investment value. This trend continued well into the 1990s. This practice caused many of the cards manufactured during this era to stay low in value, due to their high numbers.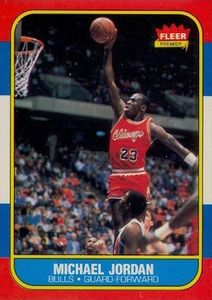 The 1990s
The proliferation of cards saturated the market, and by the late 1990s, card companies began to produce scarcer versions of cards to keep many collectors interested. The latest trends in the hobby have been "game used memorabilia" cards, which usually feature a piece of a player's jersey worn in a real professional game; other memorabilia cards include pieces of bats, balls, hats, helmets, and floors. Authenticated autographs are also popular, as are "serially numbered" cards, which are produced in much smaller amounts than regular "base set cards".
The 2000s
The competition among card companies to produce quality sports cards has been fierce. In 2005, the long-standing sports card producer Fleer went bankrupt and was bought out by Upper Deck. Not long after that, Donruss lost its MLB license and in 2009, the NBA licensed the rights to manufacture and commercialize basketball cards to Italian Panini Group, which became the only licensor for the league and players.
In an attempt to stay current with technology and digital trends, existing and new trading card companies started to create digital trading cards that lived exclusively online or as a digital counterpart of a physical card. Digital collectible card games were estimated to be a $1.3B market in 2013 but the dominant paper-based card companies continue to experiment slowly with digital, being careful not to cannibalize their print markets.
Current state of the market
As popular culture began to shift more toward a dependency on the internet, the sports card community also had to make that transition as the number of card producing companies begin to decline along with card shops. With this transition came a new and different group of card collectors, and "Group Breaking" was born.
Today, the industry is experiencing a sudden surge, reaching new levels of interest as collectors are using social media platforms now more than ever, showcasing their exciting pursuits of obtaining limited or valuable cards.
MAIN COMPANIES
Topps
When most people are asked about sports cards, Topps is the first name that comes to mind. The New York-based company evolved from a chewing gum manufacturer in the late 1930s to a global leader in the field of trading cards, creating many iconic brands and sets along the way.
Though Topps has made cards for all of the "Big Four" U.S. sports leagues over the years, it's best known for its long run of Major League Baseball products and it is currently the only baseball card manufacturer with a contract with MLB.
Topps also has a European division and continues to produce a wide and varied range of sports and entertainment collectibles across Europe, including stickers, albums, cards and binders, magazines, stationery, and temporary tattoos while some of the most successful licenses have included WWE, Pokémon, Doctor Who, High School Musical and SpongeBob.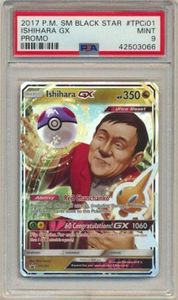 Upper Deck
For over 25 years, Upper Deck has been recognized as a trading cards company that has changed the game of premium signed collectibles forever with exclusive spokesmen agreements with legendary players.
The company produces sports related items such as figurines and die-cast toys on top of having exclusive agreements to produce memorabilia (under the brand name "Upper Deck Authenticated") with such sports superstars as Michael Jordan, Tiger Woods, LeBron James, Ben Simmons, Wayne Gretzky, Connor McDavid and Serena Williams. Under the Upper Deck Entertainment name, the company also produced card games such as World of Warcraft and Vs. System.
Visit our memorabilia page and browse around for a wide range of sports memorabilia from Upper Deck!

Upper Deck remains the exclusive trading card partner of the NHL and NHLPA and the EuroLeague while it has announced plans to continue making baseball cards thanks to a deal with the MLBPA, while it offers a full line of licensed games, cards and collectibles featuring well-known characters from Marvel, Twentieth Century Fox, The Crow and SanRio.
Panini America
Panini America is a new name on the hobby scene, having just come into existence during the tail end of the first decade of the 21st Century but it sits at the top of the industry mainly because in January of 2009, the National Basketball Association (NBA) announced Panini would become the exclusive trading card partner of the league beginning with the 2009–10 season.
As of 2021, Panini has official licenses for NBA, NFL, FIFA, The Collegiate Licensing Company, Disney, DreamWorks and Warner Bros., as well as license rights of football international competitions such as the FIFA World Cup, UEFA Nations League and Copa América, as well as domestic leagues including the Premier League, Spanish La Liga, Italian Serie A, and Argentine Primera División among others.
Panini also has exclusive partnerships with Pop Warner Little Scholars, Inc., the Naismith Memorial Basketball Hall of Fame, and Pro Football Hall of Fame.
Our marketplace is the place to find some really special and unique basketball sports cards from Panini!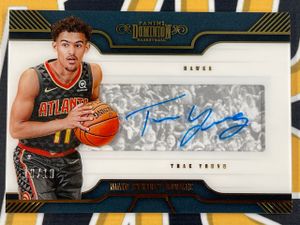 Everyone is chasing the next big thing and you never really know what's going to be inside a pack! Head over to our website and shop from a wide range of sporting cards and memorabilia now!