Via Upperdeck.com

First ever Skybox Metal Universe Champions™ release brings back the excitement of collecting in the late 90's with autograph and Precious Metal Gems trading cards from some of the biggest names in sports
CARLSBAD, CA. (July 30, 2021) – Upper Deck, the premier sports and entertainment collectibles company, announced today that the company will release Skybox Metal Universe Champions™ for the first time in company history. The never-before-seen release allows collectors to unwrap trading cards featuring some of the most well-known athletes throughout sports in one comprehensive set.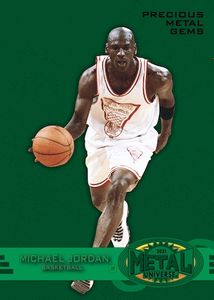 Skybox Metal Universe Champions™ continues the momentum of other recently announced Metal Universe products and is jam-packed with iconic legends like Wayne Gretzky, current superstars such as LeBron James, and up-and-coming phenoms like Shane Wright.
The new multi-sport release features a 150-card base set that will showcase all-new card designs from Arena Design, the original husband and wife team that produced the designs for the groundbreaking 1997-98 Metal Universe™ set. Jean MacLeod, who was an integral member of that team from Fleer/SkyBox, is known for designing memorable inserts like Jambalaya® and Platinum Portrait™ that are included in this product. Collectors can build up to eight parallel sets of the complete base set, including six colorful and serial-numbered Precious Metal Gems (PMG) parallels and two autograph parallels that each showcase MacLeod's original designs.
"We are thrilled to see that collectors still enjoy the designs that we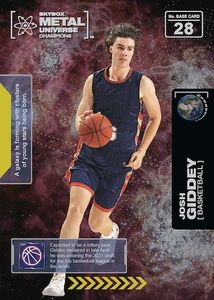 worked on back in the 90's. It is great to see the hobby growing and thriving, and to be able to be a part of that again has been exciting."
"With the excitement around Upper Deck's multi-sport products like Goodwin Champions®, collectors have been clamoring for more diverse content," said Upper Deck's Executive Vice President of Sales, Mike Phillips, who worked with MacLeod at Fleer/SkyBox back in the 1990's. "We are thrilled to expand the Skybox® portfolio while paying homage to the original 1997-98 designs."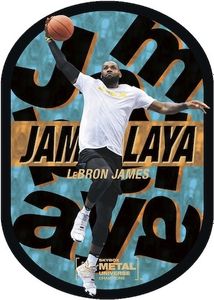 With the Blast Furnace insert set, collectors will find a wide array of superstars including Tiger Woods and rising talent like Sabrina lonescu, while inserts like Fresh Foundation focus solely on new breakout stars like Collin Morikawa. The Skybox Premium offering includes a bevy of colorful parallels, highlighted by the 1-of-1 Star Diamonds parallels, and a pair of variant sets sporting the classic 1997-98 Skybox Premium Star Rubies design.
Rare and iconic cards can be found in insert sets like Platinum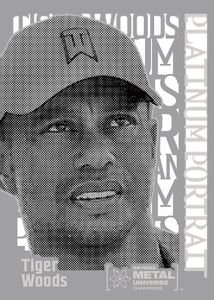 Portrait™ and Jambalaya® featuring some of the biggest names in sports. The highly sought-after Jambalaya® insert set is crafted with lenticular foil treatment and is dedicated to only the most iconic athletes, such as Tiger Woods and Wayne Gretzky.
Skybox Metal Universe Champions™ will be available this Fall at hobby shops across North America and through Upper Deck's Authorized Internet Retailers listed HERE. The cards will also release this Winter on Upper Deck e-Pack®, a patent-pending online platform that allows collectors to buy, open, collect and trade digital and physical cards with fans around the world. Trading card enthusiasts can visit www.UpperDeckEpack.com to sign up for the latest news and product announcements, including the release of Skybox Metal Universe Champions™.
About Upper Deck
The Upper Deck Company, headquartered in Carlsbad, Calif., is a worldwide sports and entertainment company built on the pillars of quality craftsmanship, authenticity, and innovation with a dedication to creating products that turn memorable moments into collectibles. Upper Deck is home to the world's greatest athletes, including Michael Jordan, Wayne Gretzky, Tiger Woods, Connor McDavid, LeBron James, Patrick Roy, and Ben Simmons.
Find more information at www.upperdeckstore.com, www.UpperDeckBlog.com or follow us on Facebook (UDAuthenticated), Instagram (UpperDeckEnt and UpperDeckSports), Twitter (@UpperDeckSports), and YouTube (UDvids).