In episode 3 of "The Show", Vassilis Skountis hosts an incredible duo, former PAOK B.C. captain Bane Prelevic alongside Christos Tsekos, widely known as "Alitaras" aka "The Punk" in a non stop entertaining conversation about basketball in the 90's that includes untold stories about Duda Ivkovic, playing against Shaquille 'O Neal and Gheorghe Mureșan, the Final Four in Athens in 1993 and many more!
Subscribe to our channel and watch the full interview here: https://youtu.be/24gg-thsuiU
Prelevic started his career with one of the traditional powerhouses of former Yugoslavia, Red Star Belgrad, but at the age of 21 moved to Greece in order to be able to play for PAOK Thessaloniki, debuting in the 1988–89 season. He quickly became the leader of the team and a fan favorite, going against NBA Hall of Famer Nikos Galis, who was at the time the captain of Aris in a series of epic basketball battles that made Thessaloniki the center of basketball in Greece. Prelević was a natural-born leader, constantly choosing to take heavy dosages of painkillers, rather than missing out on any important games and he managed to win the FIBA European Cup against CAI Zaragoza in Geneva in 1991, while the next season he won the Greek League championship, beating out Olympiacos.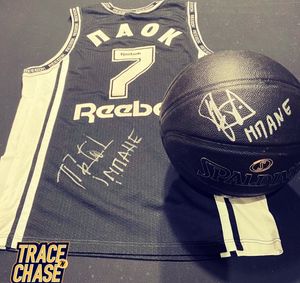 Widely known as "Bane", he participated in the EuroLeague for the first time in the 1992–93 season, and managed to reach the Athens 1993 EuroLeague Final Four where PAOK lost in the semifinal game to Benetton Treviso, which was led by superstar Toni Kukoč.
Next year in 1994, Prelević and PAOK returned to European-wide success by winning the FIBA Korać Cup two-leg final against Stefanel Trieste, while the following year, PAOK won the Greek Cup, in a 19-point victory against Panionios.
In 1996, Prelević moved to Italy to play with Virtus Bologna (called Kinder Bologna at the time for sponsorship reasons) but in 1997, he returned to Greece and played with AEK Athens, reaching the EuroLeague Final Four in Barcelona in 1998, where his team beat Benetton Treviso in the semis, before losing in the final to Kinder Bologna.
In 1999, Prelević returned to PAOK and he then quit playing professional basketball at the end of the season.
Bane was part of the Yugoslavian Under-16 national team that won the gold medal at the 1983 FIBA Europe Under-16 Championship in Germany with a team that included players such as Žarko Paspalj, Jure Zdovc, Luka Pavićević, Ivo Nakić, and Miroslav Pecarski. He returned to PAOK in the 2001–02 season, as an assistant basketball coach and was then the head coach of PAOK, from 2002 to 2005. He then went on to become the President of the club, from 2011 until 2019.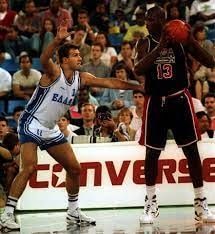 Christos Tsekos meanwhile played with Panellinios, Iraklis, and PAOK
B.C. While playing with PAOK, he won the FIBA Korać Cup in 1994, and the Greek Cup in 1995. He was also a FIBA European Cup Winners' Cup finalist in 1996, and a EuroLeague semifinalist in 1993. A member of the Greek National team as well, he played at the 1993 EuroBasket, and he was a member of the senior men's Greek national team that finished in 4th place at the 1994 FIBA World Championship.
Stay tuned for more episodes from "The Show" by Trace 'N Chase coming soon…!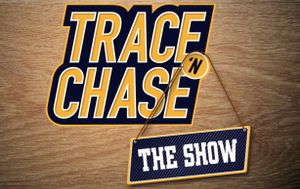 Keep up with all products, blog posts and news posted on our website.
Follow us on Facebook, Instagram, Twitter and TikTok and subscribe to our YouTube channel!