Nestled at the foothills of the awe-inspiring Mount Olympus, the 4th Olympus Summer Camp for boys and girls aged 7 to 17 years old was an enchanting escapade that unfolded in the picturesque town of Litochoron. From July 24th to August 12th, this annual extravaganza drew young adventurers, offering a unique blend of skill-building, outdoor exploration, and memories that will last a lifetime!
Hoops in Heaven: The Breathtaking Backdrop
Nestled amidst the tranquil landscapes of Litochoron, the camp was framed by the majestic allure of Mount Olympus. As participants dribbled and shot, the imposing mountain peaks seemed to cheer them on, creating an atmosphere that combined the beauty of nature with the thrill of the game. The stunning surroundings inspired a sense of unity with both fellow players and the environment, transforming every game into an unforgettable experience.
Skills and Strategy on the Court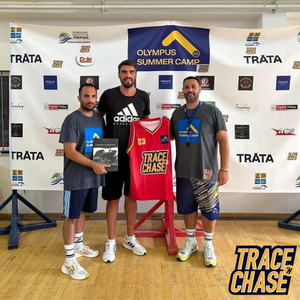 Under the guidance from seasoned basketball coaches like Haris Markopoulos, Pantelis Boutskos, Stelios Chatziioannou and Sotiris Karapostolou and basketball stars Vangelis Margaritis and Lefteris Liotopoulos, participants were immersed in a comprehensive training program that covered everything from fundamental techniques to advanced strategies. From perfecting layups to mastering three-pointers, participants learned the art of precision, discipline, and perseverance. Intensive drills, friendly scrimmages, and skill-building workshops pushed campers to reach new heights and unlock their full potential, whether they were beginners or seasoned players.
Teamwork, Teamwork, Teamwork…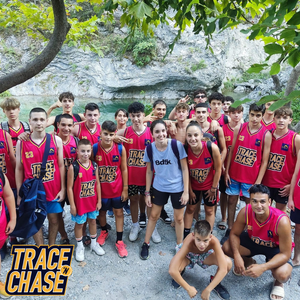 Basketball is more than just a sport; it's a lesson in collaboration, communication, and
camaraderie. The Olympus Summer Basketball Camp by Trace 'n Chase celebrated this ethos by emphasizing teamwork both on and off the court. Kids were grouped into teams that cut across age and skill levels, fostering a sense of unity that transcended boundaries. Through shared victories and challenges, participants forged lasting friendships and learned the true power of working together!
Memories Beyond the Final Buzzer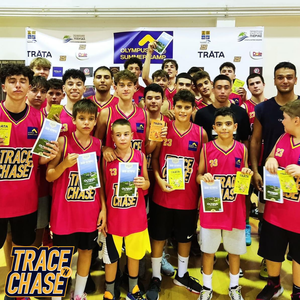 As the sun set on the final day of the 4th Olympus Summer Basketball Camp, a sense of accomplishment and nostalgia filled the air. The closing ceremony was a showcase of the skills acquired, the friendships formed, and the indomitable spirit of sportsmanship that had blossomed over each period. Certificates, awards, and heartfelt farewells marked the end of a journey that had left an indelible mark on the hearts of every participant!

Our company is always happy to give back to the community by supporting young athletes and providing them with an opportunity to showcase their skills and the 4th Olympus Summer Camp by Trace 'n Chase was a great success while we will continue to sponsor similar events in the future!
Keep up with all products, blog posts and news posted on our website.
Follow us on Facebook, Linkedin, Twitter, Instagram and TikTok and subscribe to our YouTube channel!