Last week, the basketball academies of Filippos BC (girls and boys), had a remarkable opportunity to immerse themselves in the world of collecting cards during a visit to Trace 'n Chase. This engaging experience not only introduced them to the art of card collecting but also left them thrilled with the generous distribution of free repacks of Panini America cards.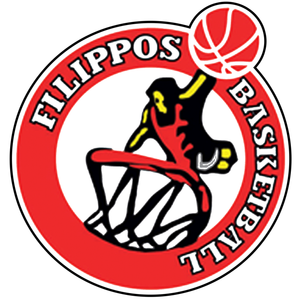 The Filippos BC academy is in its 20th year of operation, while in previous years, more than 3,800 children, from 6-17 years old, learned the basic principles of the sport in an educational and sporting atmosphere, entertaining themselves and socializing at the basketball sports college in Veroia. The academy organizes trips for friendly games with other cities during the year and they also attend professional basketball matches, while in the spring, the big internal championship is taking place, with all children being awarded certificates of participation and taking home special gifts and sales from the basketball department's sponsor stores.
As the young athletes and coaches from Filippos BC entered the store, they were in awe by the fascinating world of card collecting. The walls adorned with rare and valuable cards captured their attention immediately and the shop's staff, themselves avid collectors, were on hand to guide and educate the attendants about the history and significance of sports cards and memorabilia. Card collecting is more than just a hobby; it's a portal to the rich heritage of sports. Through cards, players and teams are immortalized, making them valuable pieces of memorabilia. The Filippos BC academies learned about the different types of cards, from base cards and rookie cards to autographed and game-used memorabilia items.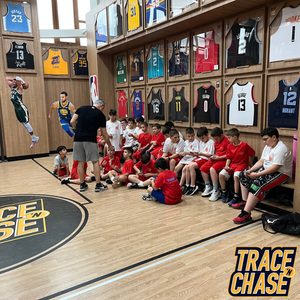 During their visit, the young fans were thrilled to receive free repacks of Panini America cards, while opening these packs was an exhilarating experience for them, as they eagerly anticipated discovering the players and cards within. One of the most exciting aspects of card collecting is trading. During their visit, the boys and girls were encouraged to engage in card swaps, allowing them to interact with fellow collectors and build their own collections.
The visit of the basketball academies of Filippos BC to Trace 'n Chase was a memorable and educational experience. Immersed in the world of collecting sports cards, the youngsters discovered the rich history encapsulated in these tiny pieces of collectibles. The generous distribution of free repacks of Panini America cards only added to their excitement and enthusiasm. Beyond being a hobby, card collecting has the power to bring people together, foster important life skills, and create lasting memories. In today's digital age, where virtual experiences dominate leisure time, it's refreshing to see traditional hobbies like collecting sports cards still alive and breathing, a passion that transcends generations and unites people!
It was our pleasure to host the Filippos B.C. academy and we look forward to more visits from sports academies in the future as we continue to spread the hobby all over Greece and Europe!
Keep up with all products, blog posts and news posted on our website.
Follow us on Facebook, Linkedin, Twitter, Instagram and TikTok and subscribe to our YouTube channel!