Assistant coach Isidoros Koytsos of KAE Lavrio Megabolt had the pleasure to visit our premises last week, spending some of his precious time discussing hoops and getting to meet the Trace 'n Chase team.
Isidoros as a player had a long tenure in the Greek national categories, wearing the jersey of Kolossos of Rhodes BC, MAS Mandoulides, Arkadikos BC, Paleo Faliro BC, Papagos BC and Basketball Agia Paraskevi, while he played in the Greek A1 Basket Division for four seasons, two with Sporting BC and the other two with G.S. Iraklis BC.
He started his coaching career right after he "hung up" his basketball shoes in the summer of 2013, immediately becoming an assistant coach at Basketball Agia Paraskevi of the Greek Division II. The next season he continued in the same position in Agia Paraskevi, but in November he moved back to the Greek Division II and Ilysiakos BC where he took over as assistant coach. In the summer of 2015 he arrived to the team of Kymi BC, undertaking the duties of the assistant coach, a position which he retained until 2019. After becoming the head coach in the middle of the 2018-19 season, he successfully managed to keep the squad in the Division I of the Greek Basket league, an impressive achievement for a regional team with limited resources and a low budget.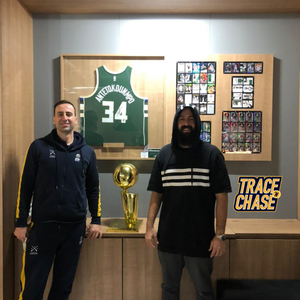 A regular of the Las Vegas Summer League, in 2019 he joined KAE Lavrio where he remains as an assistant coach until today. Lavrio has been the Cinderella story of the Greek Divison I after 14 games, leading in the standings with 10 wins and 4 loses, while managing a heavy blow to EuroLeague powerhouse Panathinaikos a few weeks ago. Coach Izzy is part of a young and energetic team that is playing a modern and uptempo style of basketball with full-court pressure and 3-point shooting remaining essential parts of their game plan.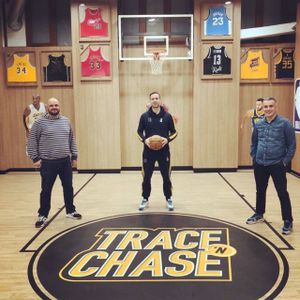 With Trace 'n Chase aiming to become one of the main reference points of basketball in Greece and Thessaloniki stay tuned for more basketball related visits and events in the upcoming months!

Keep up with all products, blog posts and news posted on our website.