Fan favorite Coach Aris Lykogiannis enjoyed his time at Trace 'N Chase last week sharing some of his stories from his experience collaborating with NBAers Aron Baynes and Mike James during their tenure in Greece.
Aris Lykogiannis started his coaching career with ANO Glyfada in Athens, a coaching hub that brought in the map many modern Greek basketball coaches like Dimitris Liogas, Dimitris Priftis, Thomas Nikou and Manos Manouselis among others. After short stints with Esperos and Asteras Zoodochou Pigis, he spent five years at Sporting BC (2001-06) and another two in Pagrati BC (2006-08), helping both traditional powerhouses return to the Greek Division II (A2) .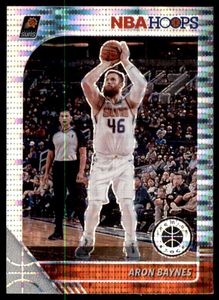 He then spent four years (2008-12) on the bench of Ikaros Kallitheas, winning the Greek Division II (A2) championship in 2010 and guiding the team to its promotion to the Division I (A1) in 2010.
During his time there he had the opportunity to work with current Raptors big man Aron Baynes, a hard working and true professional as the coach recalls from his days there. He also played a major role in the development of current Olympiacos guard/forward Giannoulis Larentzakis, a member of the Greek National Basketball Team.
Another four seasons followed (2014-18) with the team of Kolossos Rhodes, a team that he guided to the Greek Division I playoffs from the very first year of their collaboration. Coach Lykogiannis also had the chance to train for a short period guard Mike James in his first year over there, where the former Suns and Pelicans guard registered 21.0 points, 5.1 rebounds & 3.4 assists in just eight games!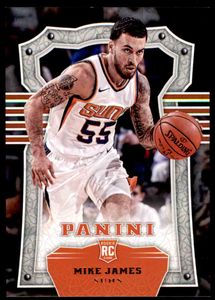 At the end of the 2014-15 season, he served as the assistant coach of Panathinaikos BC and in the summer of 2015 he returned to Rhodes and Kolossos, under whose technical leadership he remained for another three years. After a quick stop in 2018-19 with Holargos BC and another one with Kolossos in the 2019-20 season he found himself with PAOK Thessaloniki this season where he had the chance to guide once again American guards Jermaine Love and Malcolm Griffin. Coach Lykogiannis has been instrumental in turning things around for PAOK BC, after taking over a team that started the season with just a 1-5 record, and is aiming to lead the squad to the playoffs.
As we work towards more basketball-related activities at Trace 'N Chase, we look forward to having the Coach visit us again pretty soon again, stay tuned!
Keep up with all products, blog posts and news posted on our website.